Back to Events
Webinar: Taking Ownership of a Sustainable Future
Tuesday, August 16, 2022
Event Details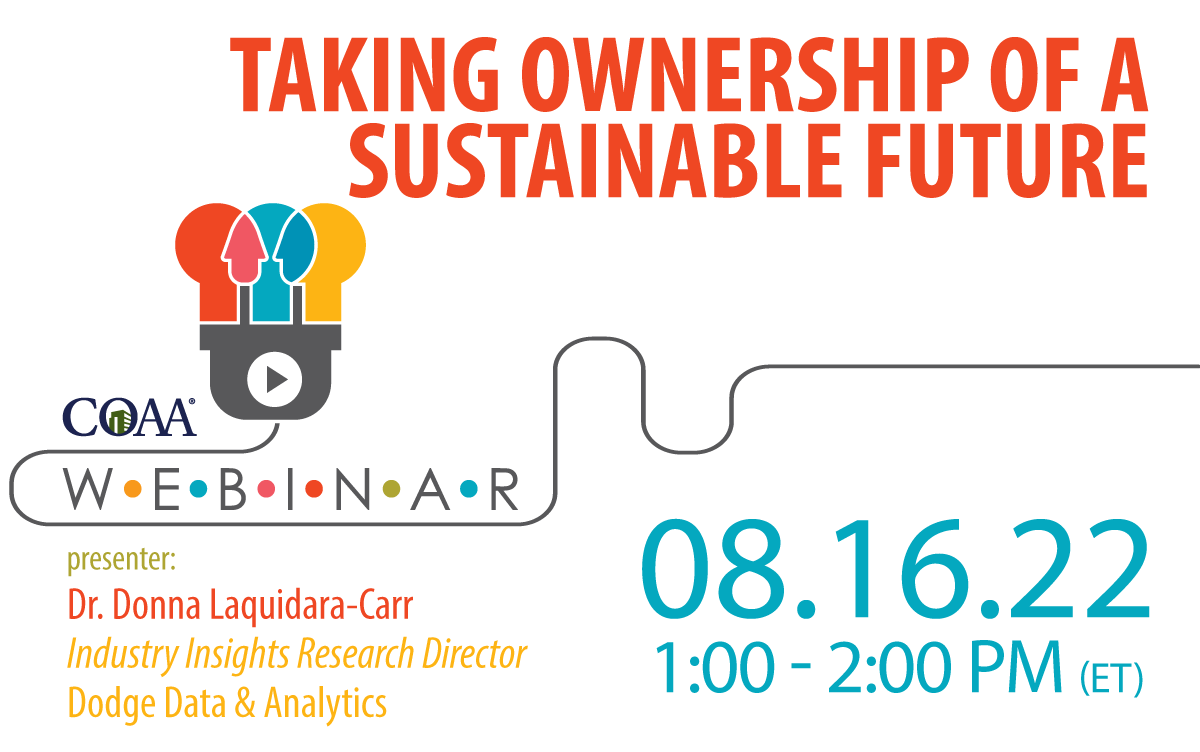 The increasing challenges created by climate change, from wildfires to floods to extreme heat, have created greater urgency for more sustainable construction, and building owners have a vital role to play in transforming the built environment. A recent global study by Dodge Data & Analytics reveals that owners who engage in these efforts not only help to address these critical issues, but they also experience powerful benefits to their own organizations. Join Donna Laquidara-Carr, Ph.D., LEED AP, Industry Insights Research Director at Dodge Data & Analytics as she explores the top findings of the study, including how the US compares to other nations in its sustainability efforts, the business benefits of building green, the drivers to increase these efforts and the top emerging trends in sustainability both in the U.S. and globally.
Learning objectives:
Learn how owners around the globe are making their projects more sustainable and benchmark your performance against theirs.
Better understand the business benefits derived from building green and how they can impact your building projects.
Learn what can drive additional commitment to the green building across the supply chain to help encourage greater engagement with green on your building projects.
Be aware of the top trends emerging in green building to help determine your strategic vision for increasing the sustainability of your projects moving forward.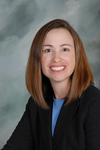 Dr. Donna Laquidara-Carr
Dr. Donna Laquidara-Carr is Industry Insights Research Director at Dodge Data & Analytics, where she provides editorial direction to the SmartMarket Report Series, covering such diverse topics as World Green Building Trends, Business Value of BIM, Managing Risk in the Construction Industry, The Drive Toward Healthier Buildings, Building a Safety Culture and Lean Construction.
In her role as Research Director, Donna is actively engaged in all aspects of the research process, from survey development to data analysis to authoring reports based on the data.
Her insights on these topics have been published in numerous industry publications, and she regularly conducts webinars and speaks about this research at events for diverse organizations, including the AIA National Conference, CMAA National Convention, AGC National Convention, the Lean Congress, Greenbuild, the inaugural WELL Conference and BOMA.
Previously, Donna was responsible for policy and training for the editorial division of the Dodge Reports. Donna has her Ph.D. from Tulane University, M.A. from Boston University and B.A. from Middlebury College.