Florida Chapter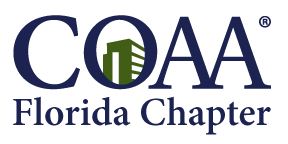 LEADERSHIP TEAM
PRESIDENT - Bill Martin, University of Central Florida
PROGRAMS - Allison Nichols, University of Miami and Tara Bleakley, TLC
SPONSORSHIP - Bill Martin, UCF and Tara Krovich, Whiting-Turner Contracting Co.

RECRUITMENT - Bill Martin, UCF; Charlie Jackson, Alachua County; Erica Shay, Matern

COMMUNICATIONS - Chris Harris, UCF and Erica Shay, Matern

COAA Cares - Jay Malcolm, UCF and Mimi Flatley, Turner Construction
---
SPONSORSHIP OPPORTUNITIES
Things are heating up with COAA-FL!  As you know, COAA's primary mission is education – helping Owners be better Owners – so your support leads ultimately to a more informed client base that believes in The COAA Way of conducting business. 
This year, sponsors can support year-round with a single investment or by-event. Packages include a variety of benefits on both the local and national level.
Which will you choose?
---
THANK YOU TO OUR 2022 FLAGSHIP SPONSORS!

Fall Workshop & Reception

BIG thanks to those who attended and/or sponsored a great evening and day of learning and networking in Coral Gables!

Download slide decks from the workshop:

Intro | COAA | Sponsors | Close