Michigan Chapter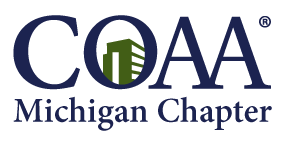 LEADERSHIP TEAM
PRESIDENT - Dustin Sommer, Ambit+Limen Development Studio
VICE PRESIDENT - Lauren Coolbaugh, National Heritage Academies
FINANCE & COMMUNICATIONS - Alex Newman, Lansing Board of Water and Light
PAST PRESIDENT - Leisa Williams-Swedberg, Michigan State University
---
Seeking news, networking opportunities, and workshops with the latest industry issues? Contact the COAA-Michigan Chapter with your fresh ideas, to update your contact information, to join the leadership committee, or just stay connected for all the latest chapter happenings.
We appreciate your support and participation!
---
UPCOMING EVENTS
Distillery Tips & Sips Virtual Happy Hour
Date: Thursday, 06/10/2021
Time: 5:30PM - 7:00PM ET
Location: Zoom
Join COAA-MI for a unique networking opportunity. Come listen to Brandon Voorhees, co-owner of Eastern Kille Distillery talk about the history of whiskey, and how it's being made in Grand Rapids, MI.
During this event Brandon will show us how to make the
Boulevardier Cocktail:
1oz Bourbon (or Rye) of choice
1oz Sweet Vermouth of choice
1oz Campari Liqueur
Add the above ingredients into the cocktail tin with ice. Stir for 20-30 seconds. Strain into fresh glass with new ice. Garnish with orange peel.
Register today - don't miss this opportunity to reconnect with old and new COAA friends.
About Eastern Kille Distillery: Crafting authentic spirits from grain to bottle with natural elements in the heart of Grand Rapids — that's been the story of our distillery since 2014. Beginning in 2020 we're writing a new chapter, under a new name: Eastern Kille. It's Middle Dutch for riverbank. That's where you'll find us, just off the eastern banks of the Grand River; making spirits with water from the Great Lakes. It's been our company's mission to produce premium spirits from obsessively sourced, quality ingredients. With our bourbon, gin, and whiskey, we respect tradition but dare to explore unique flavor profiles. Distilled and bottled in the heart of the city, by Michiganders like you.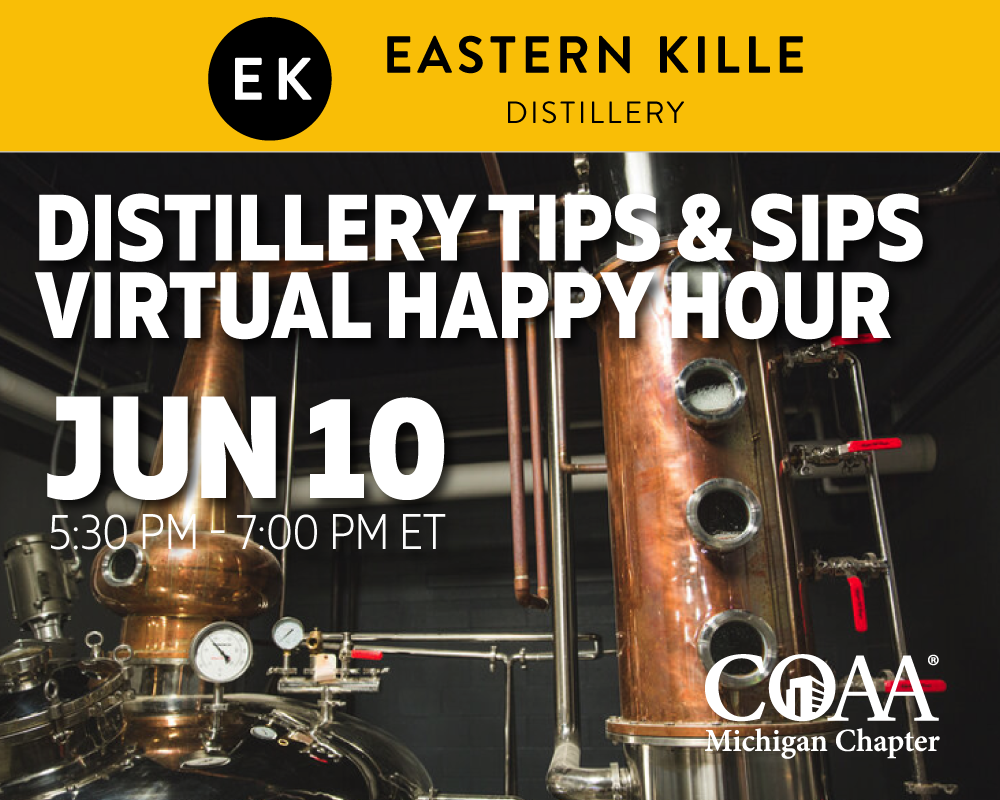 For more information, contact
Lucie Castro
.
---
SMART LUNCH: FEED YOUR MIND SERIES
Commercial Cannabis
Date: Wednesday, 06/23/2021
Time: 12:00PM - 1:30PM ET
Location: Zoom
Mark your calendar for the next Smart Lunch: Feed Your Mind session. This bi-monthly series will bring topics of interest to the Owner and AEC communities over lunchtime hour.
This seminar will provide an overview of the most common issues facing employers, property owners, construction companies, architects, and real estate professionals interested in navigating the commercial cannabis industry. By the end of this session, the attendee will have an understanding of the current marijuana laws in Michigan, the licensing process, certain language to use in real estate, construction, and service contracts, as well as marijuana-related issues regarding land-use, basic employment, intellectual property, finance, and insurance. It will cover the dilemma presented by "safety-sensitive positions" complicated by the lack of a viable test. The seminar will also provide a list of "things to look out for" with potential new legal developments in the future which will affect the commercial cannabis industry.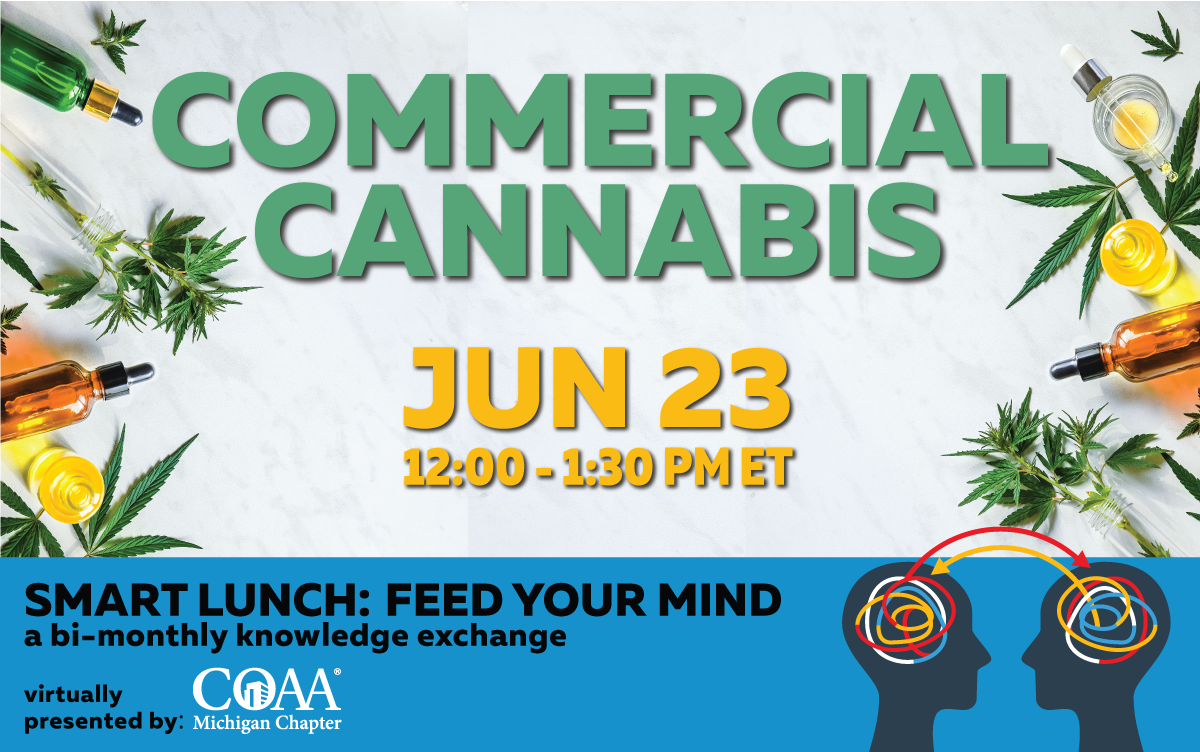 For more information, contact
Lucie Castro
.
---
CALL FOR VOLUNTEERS
COAA-MI has many opportunities to get involved. From event planning to communications roles; leadership to sponsorship and everything in between, just bring your interest and enthusiasm, and let's get going!
CALL FOR PRESENTATIONS
COAA-MI is developing a bi-monthly series of educational events accompanied by networking. If you have an idea for a presentation or are interested in presenting
---