Illinois Chapter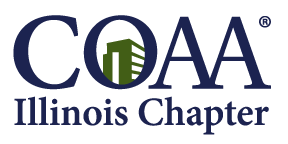 LEADERSHIP TEAM
PRESIDENT - Chris Rogan, University of Illinois
VICE PRESIDENT - open
TREASURER - open
SECRETARY - open
---
Seeking news, networking opportunities, and workshops with the latest industry issues? Contact the COAA-Illinois Chapter with your fresh ideas, to update your contact information, to join the leadership committee, or just stay connected for all the latest chapter happenings.
We appreciate your support and participation!
---
UPCOMING EVENTS
2021 JOINT COAA-IL & COAA-WI VIRTUAL WORKSHOP
Date: 02/18/2021
Time: 03:00PM - 4:30PM CT
Location: Virtual
Join the Construction Owners Association of America (COAA), the Illinois chapter, and our in-formation Wisconsin chapter for a virtual workshop featuring two sessions. Attendees will also learn more about COAA and future plans for the chapters.
Target Value Delivery
Construction Owners Survey Results | Overview of Target
Value Design concepts and review of survey results of project outcomes provided by owners from across the nation.
Construction Owner's Case Study | Discussion of adjustments to in-progress and upcoming Target Value | Design delivery projects and the impact of Target Value
Design delivery on owner's service line and project leaders.
Transitioning From Projects to Operations
Construction Owner's Case Study | Lessons learned on how to smoothly transition from planning and construction to occupancy and operations - what works and what doesn't.
Emerging National Trends & Practices | Review and discussion of trends emerging across the nation and how to implement them on your project.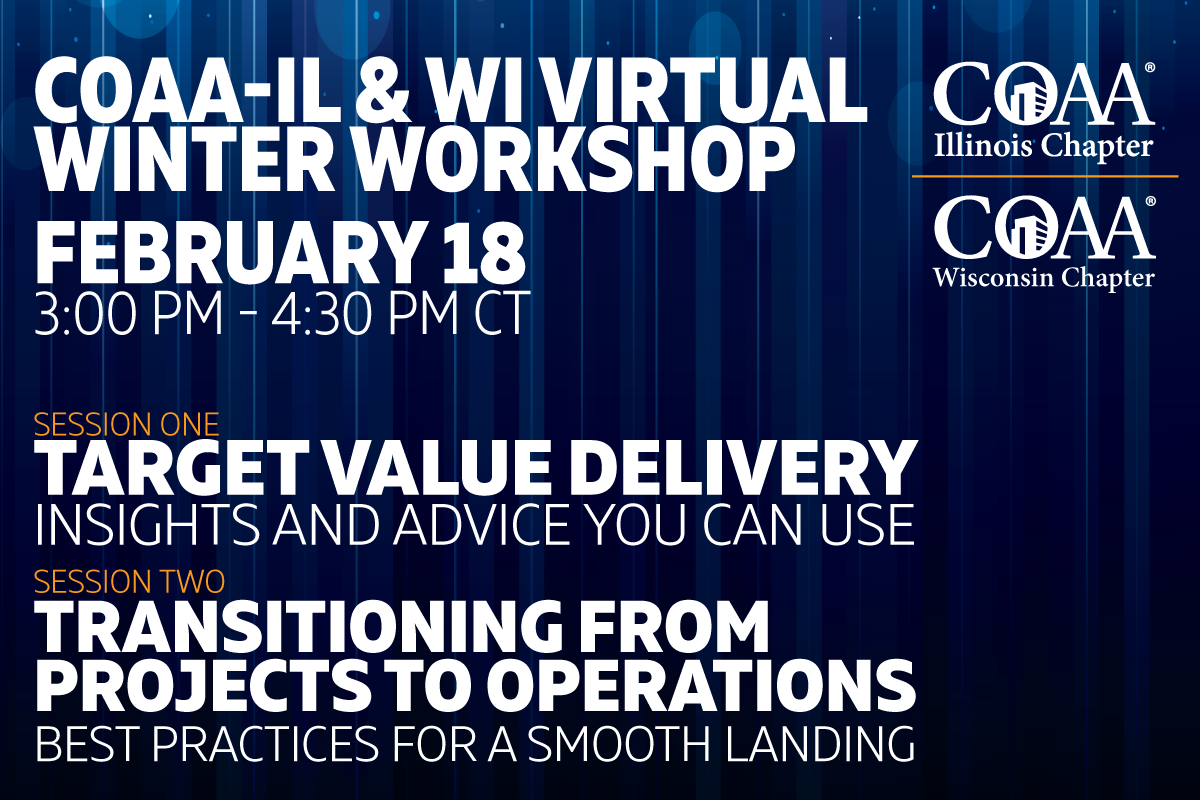 For more information, contact
Howie Ferguson
.
---
Need Training Between Conferences and Local Chapter Events?
In addition to COAA's highly valuable local chapter events and in-person national conferences, COAA also offers multiple opportunities for distance learning. Visit the COAA Owner Training Institute page to learn about training courses, live and on-demand webinars, and Lorman Education Offerings.