Texas Chapter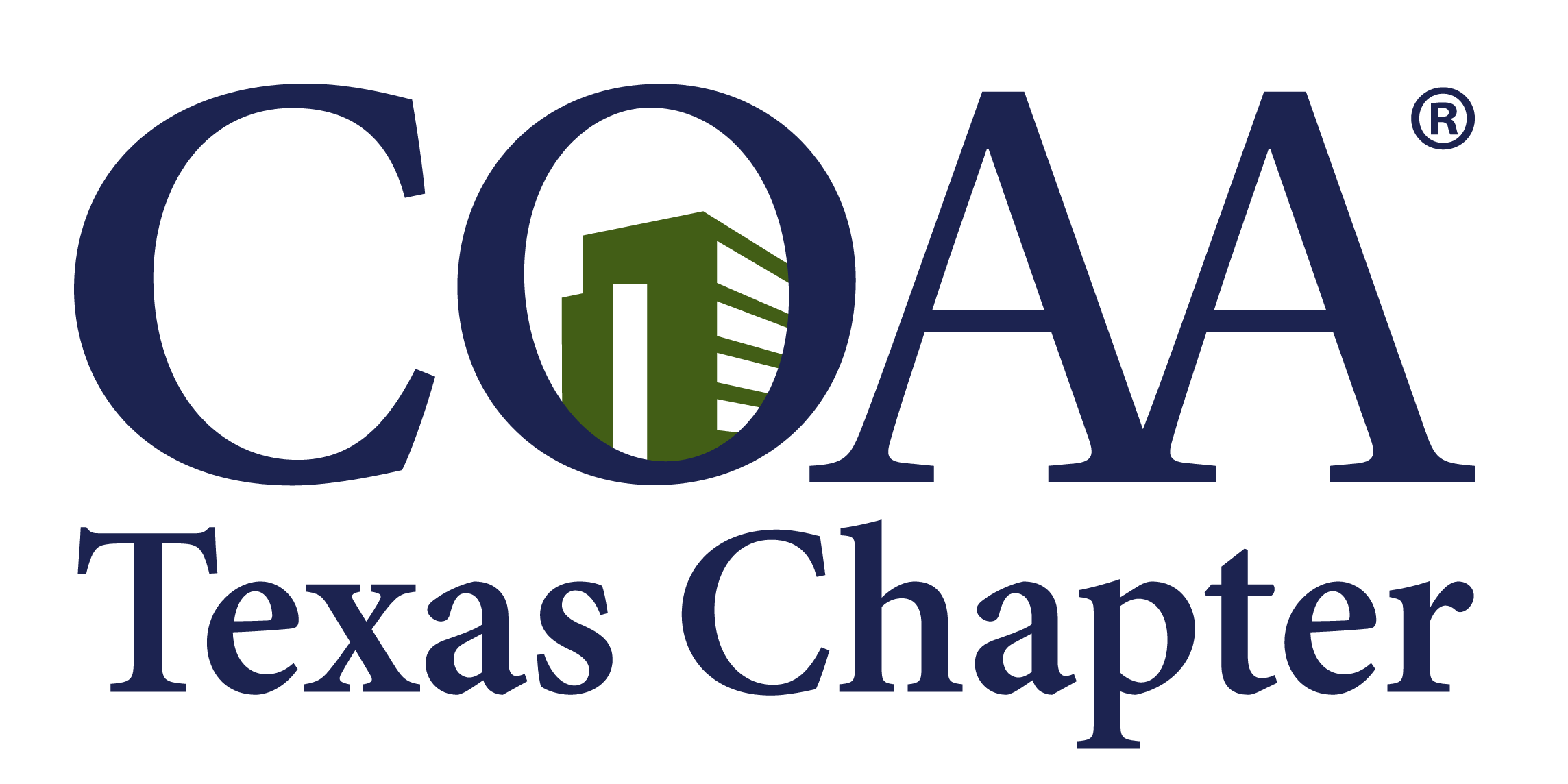 2023 LEADERSHIP TEAM
PRESIDENT - Eduardo Reyna, UTMB Health
VICE PRESIDENT - Kiel Hawkins, UTHealth Houston
EMERGING PROFESSIONAL VP - Carlos Cabrera, UTHealth Houston | Andy Piland, Touchplan
PROGRAMS - Cody Christian, MD Anderson | Cynthia Harvey-Brown, Energy Architects | Amy Moen, HOK
SPONSORSHIP - Bill Wade, Southern Methodist University | Karen Perucki, Tarkett | Santiago Mendoza Jr. Medistar
MEMBERSHIP - Gary Gallagher University of Houston | Laura Berbel, UTHealth Houston | Kelly Fox, DPR Construction | Cynthia Foteh, Powers Brown Architects | Mark Green, Cleary Zimmerman
COMMUNICATIONS - Angie O'Flaherty, Walter P. Moore | Janelle Johnson, Skanska
COAA CARES - Kamila Andrzejak, MD Anderson | Natasha Hill, Hill International | Lissi Riedel, MOCA Systems | Ahmed Hussein, Turner Construction
Seeking news, networking opportunities, and workshops with the latest industry issues? Contact the COAA-Texas Chapter with your fresh ideas, update your contact information, join the leadership committee, or just stay connected for all the latest chapter happenings.
2024 Sponsorships Opportunities!
Planning your 2024 budgets? Check out the many opportunities to sponsor the COAA Texas Chapter! Each sponsorship comes with unique benefits to engage and network with peers!
---
ANNUAL CHAPTER SPONSORS
PLATINUM
GOLD


Silver
Bronze