Texas Chapter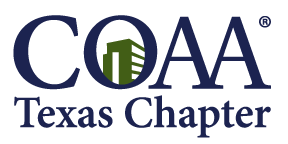 LEADERSHIP TEAM
PRESIDENT - Leonard LaComb, UTMB Health
VICE PRESIDENT - Ginger Smith, UT Health
EP VICE PRESIDENT - Brooks Herman, UT Health
SECRETARY - Joshua DeLeon, Texas Tech University
TREASURER - Charles Roth, Houston Methodist
PAST PRESIDENT - Allison Muth, Texas Children's Hospital
---
Seeking news, networking opportunities, and workshops with the latest industry issues? Contact the COAA-Texas Chapter with your fresh ideas, to update your contact information, to join the leadership committee, or just stay connected for all the latest chapter happenings.
Sponsor the COAA-TX Chapter!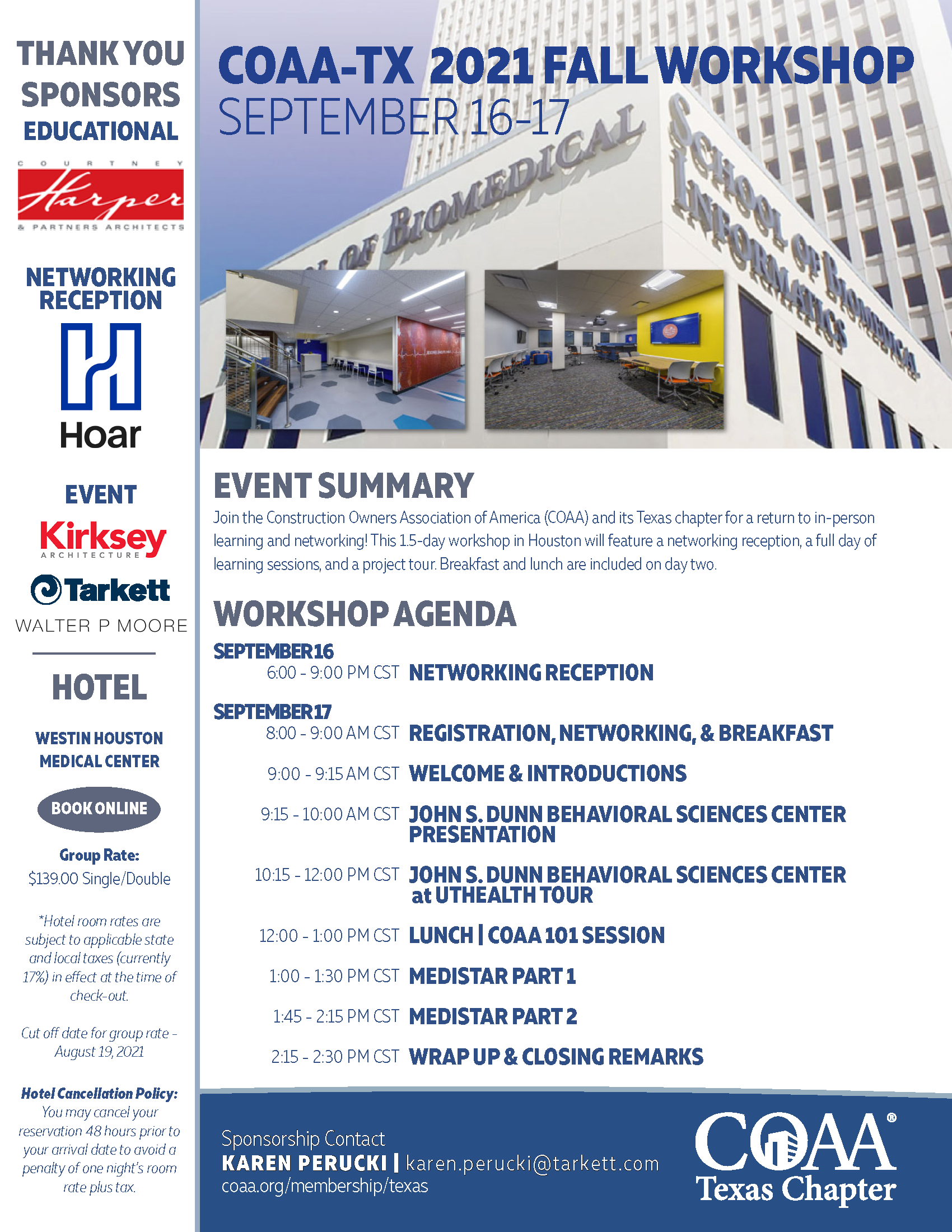 ---
UPCOMING EVENTS
HARD HAT TOURS
Join COAA-TX and the Emerging Professionals for a sneak peek inside some of the area's most prominent projects before they open to the public. You don't have to be an EP to participate, all are welcome!
2021 COAA-TX FALL WORKSHOP
Mark your calendars to COAA-TX September 16-17 as we host our Fall Workshop at the University of Texas Health Science Center at Houston, School of Biomedical Informatics.