Texas Chapter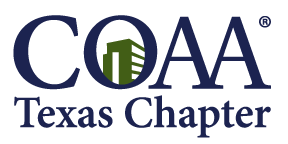 LEADERSHIP TEAM
PRESIDENT - Ginger Smith, UT Health 
VICE PRESIDENT - Joshua DeLeon, Texas Tech University
PAST PRESIDENT - Leonard LaComb, UTMB Health
EMERGING PROFESSIONAL VP - Kiel Hawkin, UTHealth Science Center
PROGRAMS - Jason Sutton, MD Anderson | Kurt Young, Walter P. Moore 
SPONSORSHIP - Jessica Bonin, Holder Construction | Grace Bylsma, MillerKnoll
RECRUITMENT - Eduardo Reyna, UTMB Health 
COMMUNICATIONS - Nancy Lazo, MD Anderson | Amy Moen, HOK
COAA CARES - Rene Kacal, Texas Children's Hospital 
---
Seeking news, networking opportunities, and workshops with the latest industry issues? Contact the COAA-Texas Chapter with your fresh ideas, update your contact information, join the leadership committee, or just stay connected for all the latest chapter happenings.
Sponsor the COAA-TX Chapter in 2022!
   2022 COAA-TX ANNUAL SPONSORS




---

UPCOMING EVENTS
HARD HAT TOURS
Join COAA-TX and the Emerging Professionals for a sneak peek inside some of the area's most prominent projects before they open to the public. You don't have to be an EP to participate, all are welcome!
---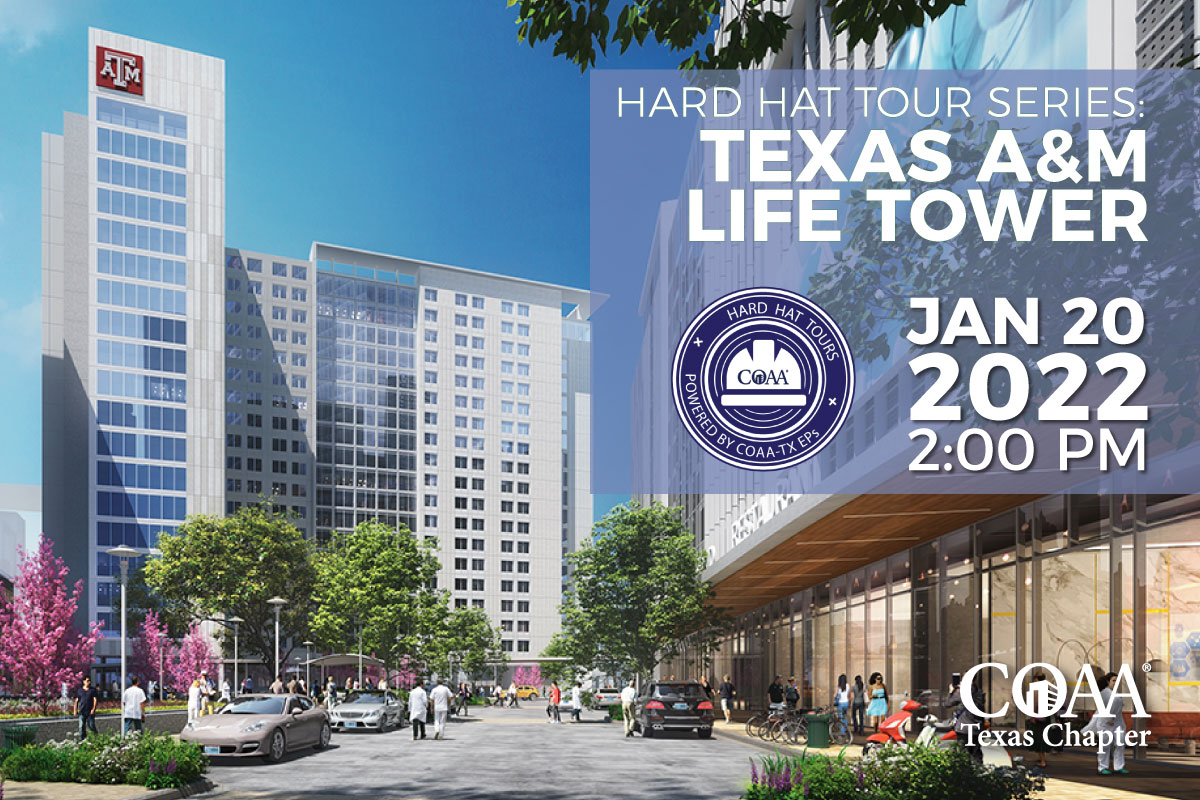 Medistar Corp. and partner Healthcare Trust of America are constructing the Life Tower, a 714-bed student housing building that is part of the new three-tower Texas A&M Innovation Plaza campus in Houston. A 19-story, 483-unit student housing building right near the Texas Medical Center. Medistar discussed the project and surrounding projects at the COAA-TX Fall Workshop 2021. The housing will also have the IVP-Air implemented into the mechanical systems.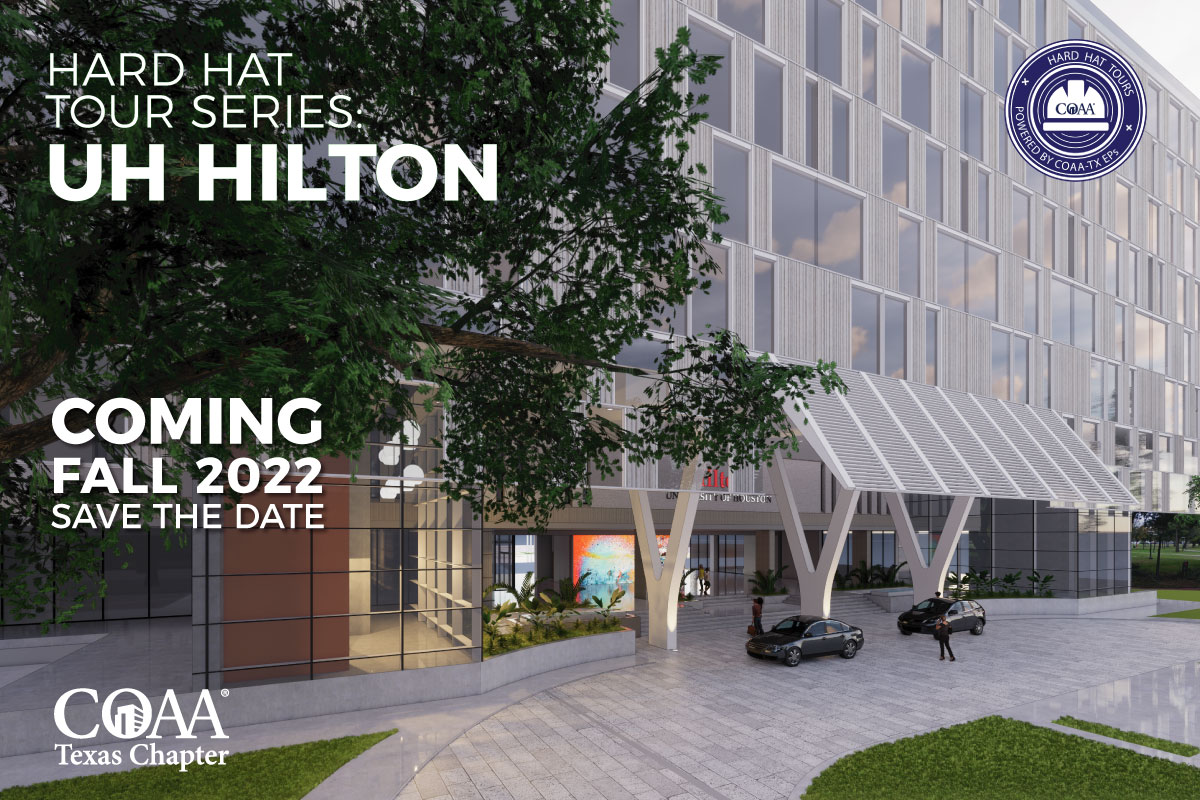 This unique Hotel Brand "Hilton" sits in the middle of the UH campus and houses the number one hospitality program in the Nation. This contemporary building features a glass and metal panel façade, and concrete Y columns envisioned by Kirksey Architecture. In addition to the new eight-story tower, the project includes a skybridge providing access between the new and existing towers. The existing tower will get a complete interior update as well.
DETAILS COMING SOON!