Georgia Chapter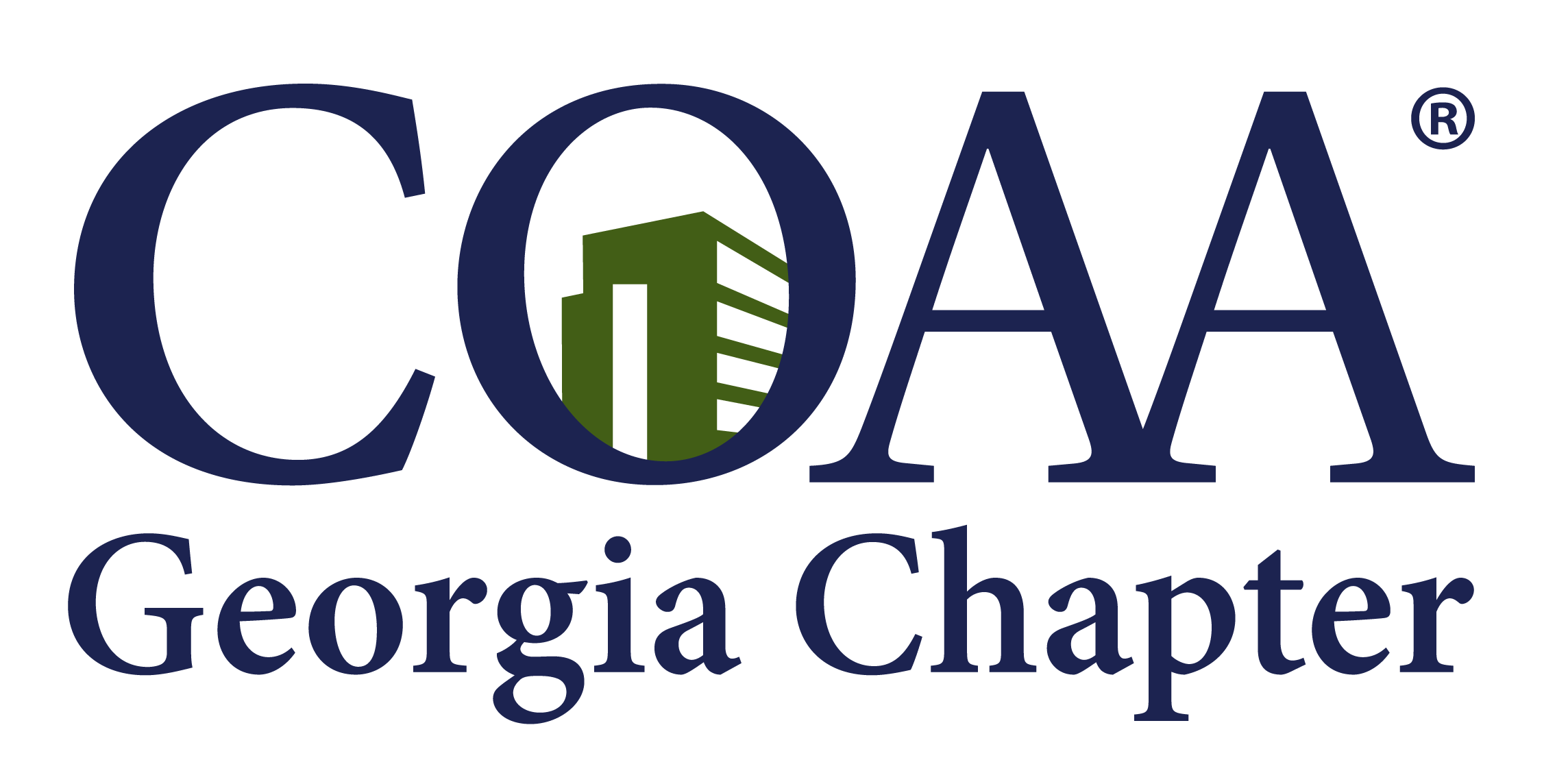 LEADERSHIP TEAM
PRESIDENT - Melanie Ford, University of Georgia
IMMEDIATE PAST PRESIDENT - Jere Smith, Atlanta Public Schools
EVENTS - Heath Miller, Emory University 
MEMBERSHIP - Dana Williams, Nova Engineering
NEWSLETTER & KNOWLEDGE - Wes Berry, Georgia State Construction & Interior Consultants 
SOCIAL MEDIA & MARKETING/COMMUNICATIONS - Stacey Chapman, Croft & Associates &
Yuanivel Otero, Georgia State Financing & Investment Commission
SPONSORSHIP - Crystal Carter, Whiting-Turner


Seeking news, networking opportunities, and workshops with the latest industry issues? Contact the COAA-Georgia Chapter with your fresh ideas, to update your contact information, to join the leadership committee, or just stay connected for all the latest chapter happenings.
---
REGISTRATION NOW OPEN
2022 FALL WORKSHOP

October 6, 2022
The Dalney Building, Georgia Tech
---
2022 GEORGIA CHAPTER ANNUAL SPONSORS
---
VOLUNTEER-AUTHORED CONTENT
COAA members and/or sponsors of the COAA-GA chapter have some things on their mind and offer those thoughts here as an aid to Owners and other project stakeholders.  Enjoy!
---
PAST EVENTS
2022 SUMMER WORKSHOP

Thanks to those who joined us for our summer workshop at Brasfield & Gorrie which featured the Children's Healthcare of Atlanta Arthur M. Blank Hospital.

Click here to read a summary of the event. 

A COAA Cares initiative also resulted in a donation of over 300 books and $2,500 to the libraries of  CHOA.