Georgia Chapter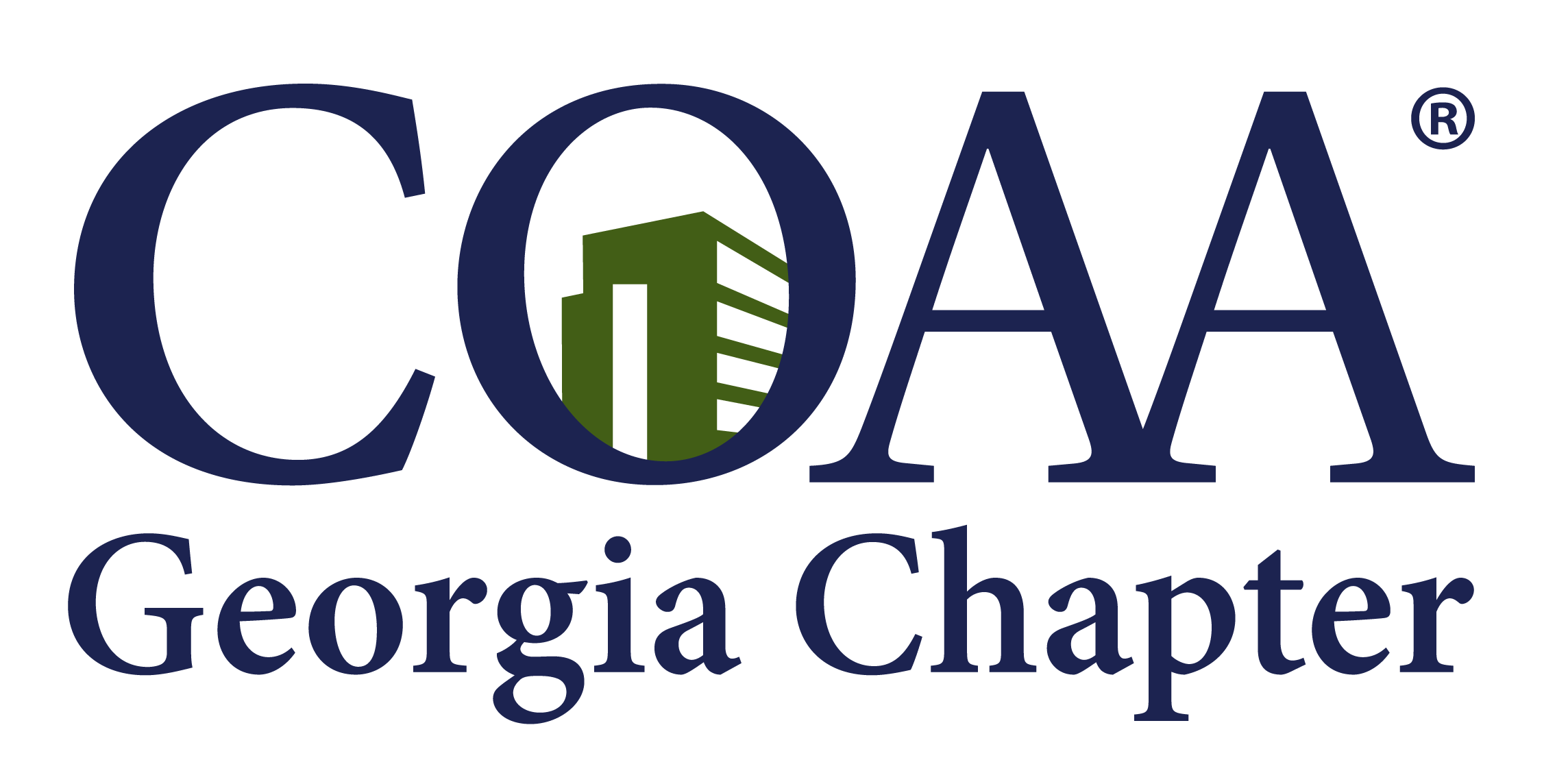 LEADERSHIP TEAM
PRESIDENT - Melanie Ford, University of Georgia
IMMEDIATE PAST PRESIDENT - Jere Smith, Atlanta Public Schools
EVENTS - Heath Miller, Emory University 
MEMBERSHIP - Dana Williams, Nova Engineering
NEWSLETTER & KNOWLEDGE - Wes Berry, Georgia State Construction & Interior Consultants 
SOCIAL MEDIA & MARKETING/COMMUNICATIONS - Stacey Chapman, Croft & Associates &
Yuanivel Otero, Georgia State Financing & Investment Commission
SPONSORSHIP - Crystal Carter, Whiting-Turner


Seeking news, networking opportunities, and workshops with the latest industry issues? Contact the COAA-Georgia Chapter with your fresh ideas, to update your contact information, to join the leadership committee, or just stay connected for all the latest chapter happenings.
SAVE THE DATE!
COAA-GA 2022 Summer Workshop
Tuesday, July 19, 2022 
Registration opens soon!


Thank you to those who particiated int the spring workshop!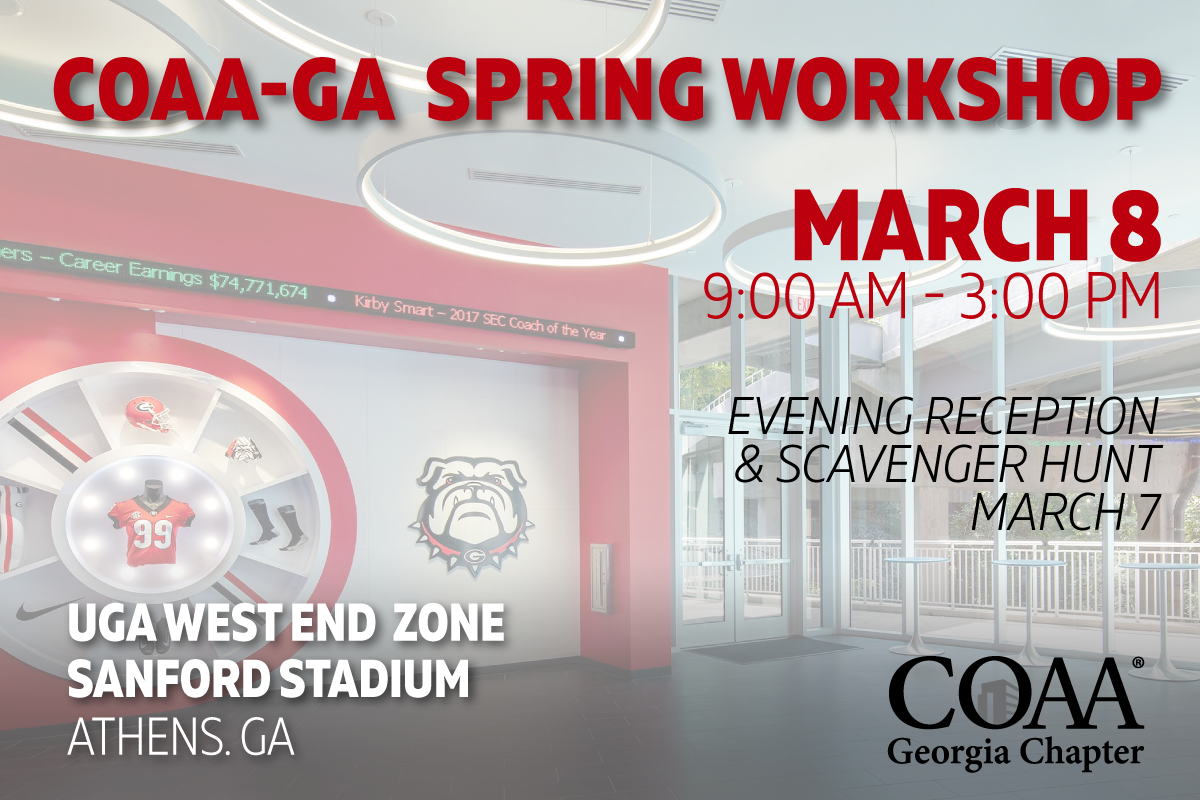 Event Sponsorships Available
For more information, contact Jill McKenzie. 
We appreciate your support and participation!
VOLUNTEER-AUTHORED CONTENT
---
---
---
---
---
---
---
---
---
---