Georgia Chapter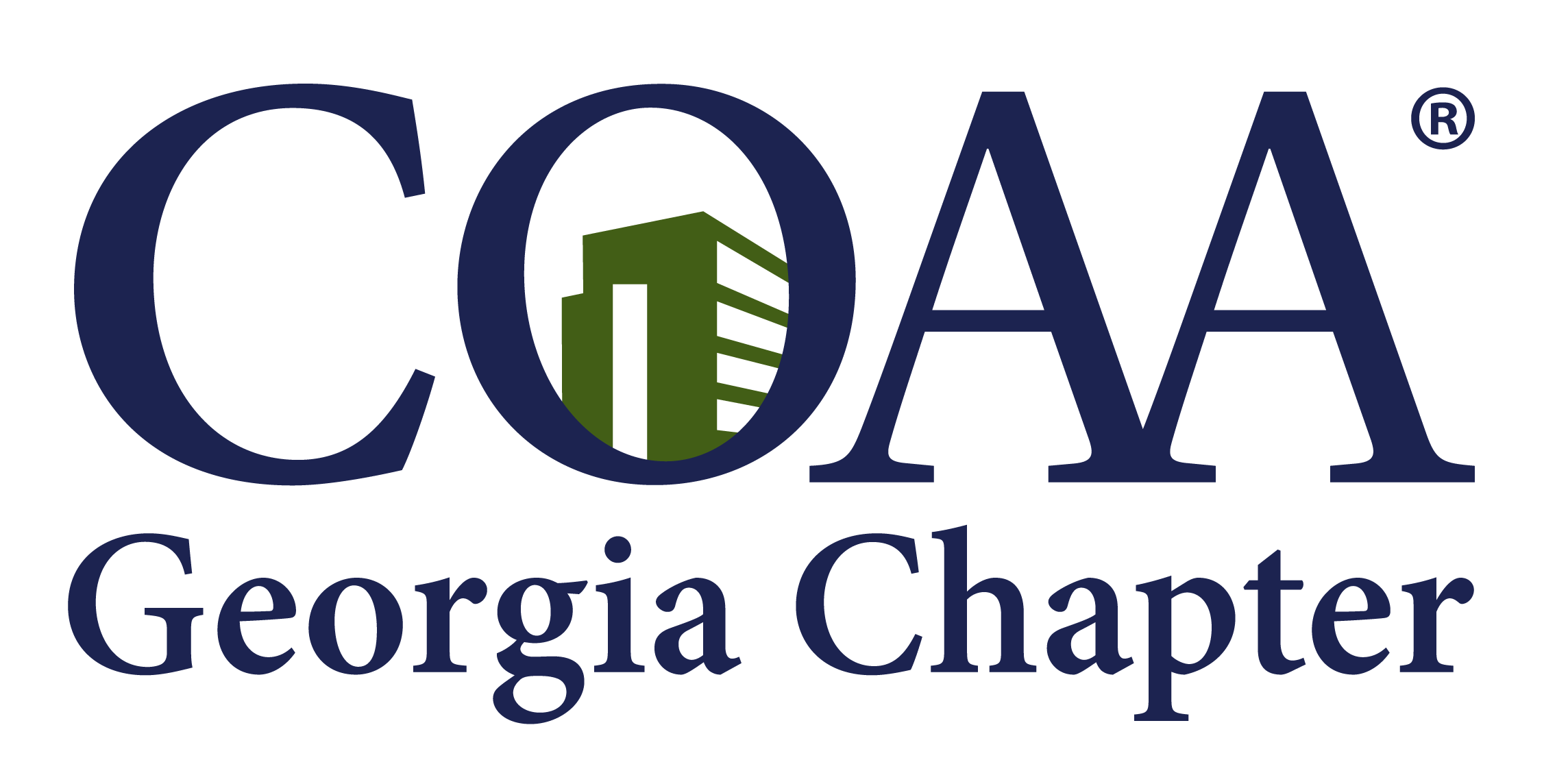 LEADERSHIP TEAM
PRESIDENT - Melanie Ford, University of Georgia
IMMEDIATE PAST PRESIDENT - Jere Smith, Atlanta Public Schools
MEMBERSHIP - Dana Williams, Nova Engineering
NEWSLETTER & KNOWLEDGE - Wes Berry, Georgia State Construction & Interior Consultants 
SOCIAL MEDIA & MARKETING/COMMUNICATIONS - Stacey Chapman, Croft & Associates & Yuanivel Otero, Georgia State Financing & Investment Commission
SPONSORSHIP - Crystal Carter, Whiting-Turner

Seeking news, networking opportunities, and workshops with the latest industry issues? Contact the COAA-Georgia Chapter with your fresh ideas, to update your contact information, to join the leadership committee, or just stay connected for all the latest chapter happenings.
Got ideas for content, venue, or project tour?  We'd love to hear from you!
---
UPCOMING EVENTS
Join us on February 7 for a tour of Emory's new  Health Sciences Research Building (HSRB)-II

HSRB II's 350,000-sq.-ft. building is designed to spur collaboration and innovation.

The eight-story building includes laboratory and collaborative spaces for researchers. Open labs and workspaces with soft barriers facilitate rapid discovery. Research conducted here will focus on imaging sciences, biomedical engineering, cardiovascular medicine, child health including cancer, adult cancer, inflammation, immunity and immunotherapeutics, emerging infections and other interdisciplinary programs. 
---
2022 GEORGIA CHAPTER ANNUAL SPONSORS
---
VOLUNTEER-AUTHORED CONTENT
COAA members and/or sponsors of the COAA-GA chapter have some things on their mind and offer those thoughts here as an aid to Owners and other project stakeholders.  Enjoy!
---
PAST EVENTS
2022 FALL WORKSHOP

COAA-GA recently hosted its annual fall workshop on the campus of Georgia Tech. Tech provided the beautiful Dalney Building for the meeting space  and helped with programming, including a walking tour of several newly completed projects on campus. As always, we appreciate our sponsors, both annual and event. Our sponsors allow us to deliver high-quality workshops while maintaining lower registration prices. Thank you, we appreciate your participation and support!

Event Sponsor(s): Newcomb & Boyd – Platinum, RMF Engineering – Silver, Turner Construction – Silver   

Click here to read a recap of the event. 

2022 SUMMER WORKSHOP

Thanks to those who joined us for our summer workshop at Brasfield & Gorrie which featured the Children's Healthcare of Atlanta Arthur M. Blank Hospital.

Click here to read a summary of the event. 

A COAA Cares initiative also resulted in a donation of over 300 books and $2,500 to the libraries of  CHOA.