Wisconsin Chapter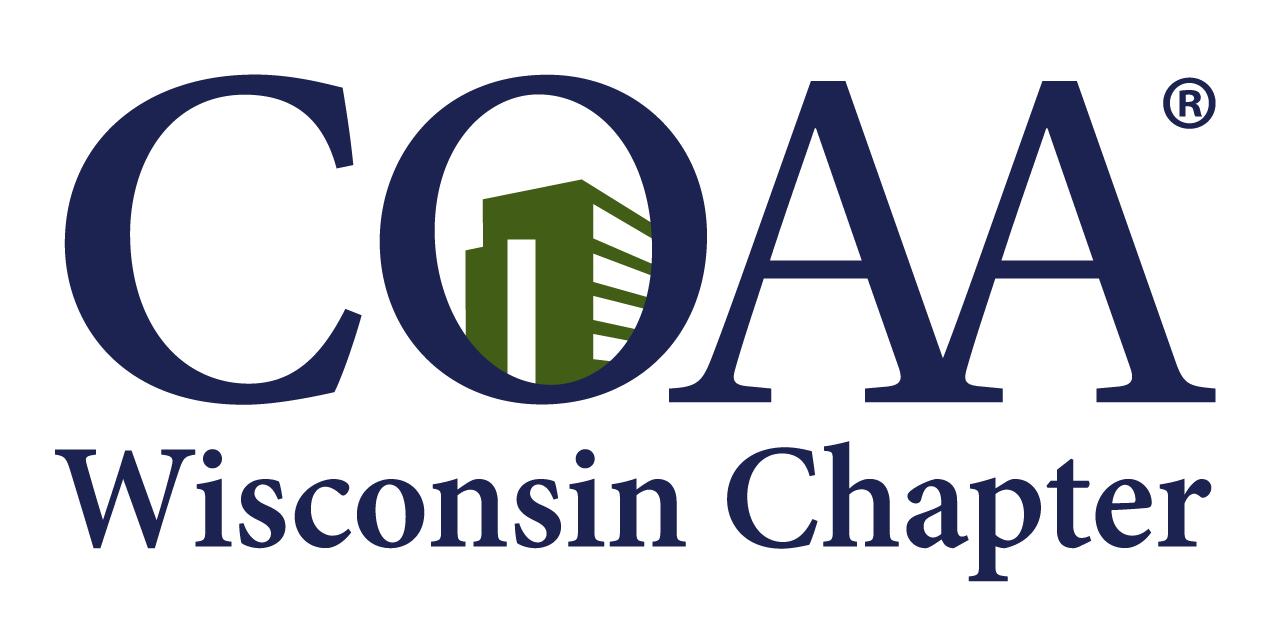 LEADERSHIP TEAM
PRESIDENT - Jason Hanson, State of Wisconsin
VICE-PRESIDENT (vacant)
RECRUITMENT - Sally Shumaker, State of Wisconsin
PROGRAMS - Pat Rebholz, University of Wisconsin System Administration
COMMUNICATIONS - Brittanie Campbell-Turner, American Family Insurance
SPONSORSHIP - Carli Cole, HGA Architects and Engineers
---
Interested but not sure it's for you?  Check out this short video, with testimonials from your Wisconsin-based peers - both Owners and Associates (product/service providers) - as to the value and power of COAA.

 
---
UPCOMING EVENTS

Working on 2022 plans now ... check back soon!

---
Need Training Between 
Conferences and Local Chapter Events? In addition to COAA's highly valuable local chapter events and in-person national conferences, COAA also offers multiple opportunities for distance learning. Visit the COAA Owner Training Institute page to learn about training courses, live and on-demand webinars, and Lorman Education Offerings.