Maryland/Washington, DC Chapter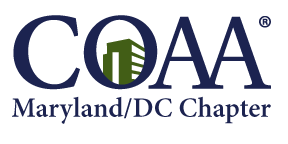 LEADERSHIP TEAM
PRESIDENT - Eric Burdine, Carroll County Dept. of Public Works
VICE PRESIDENT - John Zahor, UMBC
SECRETARY - open
TREASURER - Chris Tenneson, University of Maryland, College Park
Seeking news, networking opportunities, and workshops with the latest industry issues? Contact COAA-MD/DC with your fresh ideas, to update your contact information, to join the leadership committee, or just stay connected for all the latest chapter happenings.
---
Check back soon for more details!
CALL FOR PRESENTATIONS
You are invited to submit a session topic or proposal for COAA MDDC's Fall Workshop, taking place in late summer/early fall dates are TBD. Guidelines are available by clicking on the Submit Presentation button below.