COAA Chapters
COAA chapters provide a local forum for expressing, discussing, and sharing Owner perspectives, issues, and solutions.
In states, cities, and local areas served by active Chapters, COAA members have the opportunity to meet and solve common problems, discuss business concerns, and work together toward industry goals as a unified group. COAA Chapters conduct educational, business, and networking sessions to advance the construction industry. Many Chapter members also participate in other prominent professional societies and trade associations leading to rich and valuable cross-pollination.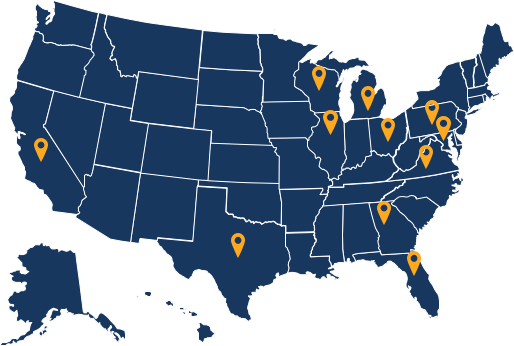 Benefits
Exchange information with other local members on current issues affecting the construction industry in your area.
Network with local peers involved in the construction industry.
Receive training and education on current construction practices, techniques, and methods.
Meet and discuss common concerns with other Owners in your local area.
Link with COAA and other national sources of information on key construction issues.
Help formulate COAA's national policies through representation on COAA's national Board of Directors.
No chapter in your area? Why not start one? Chapters are established and administered by COAA member volunteers. COAA headquarters provides resources and tools to help Chapters get started.
Interested in establishing a local chapter? Contact Lucie Castro at COAA HQ.