What / Who Is an Owner
If Builders build and Designers design, what do Owners do? Everything else!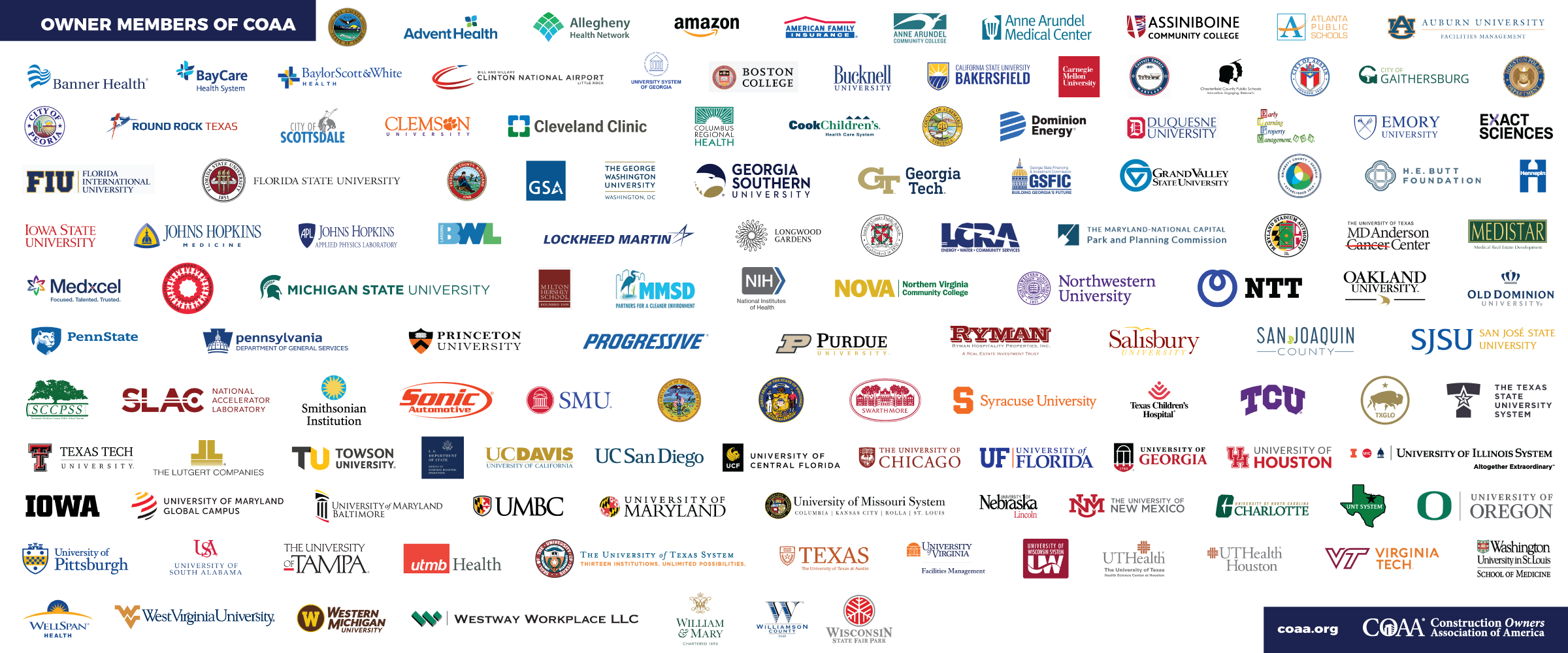 ---
We teach students, practice medicine, manufacture products, offer entertainment and hospitality, provide government services, and much more. We renovate and construct facilities to support our greater mission. As Owners, we deal with design and construction to support our mission. While our core missions may differ, our responsibilities in the design and construction of our buildings are similar. We define our program needs; choose the building sites; select architects, engineers, and contractors; arrange to finance, and manage the design and construction processes. And, the issues we face as Owners are also similar - we have to find ways to deliver projects more quickly and keep projects within budget despite escalating material and labor costs in a global economy, as well as manage and resolve conflicts throughout the life of the project.

COAA was established to provide a forum for Owners to meet, share, and learn in order to enhance their project success. As Owners, we need to have appropriate expectations of our designers and contractors, convey these expectations to them, and then hold them to these standards.

And we need to do

our part

by striving to be a "good Owner"… fair, timely, transparent, humble, and continuously working to improve.



We invite you to join your fellow Owners by becoming a COAA member. COAA is the association in the industry established specifically for Owners.
Membership Application