Virginia Chapter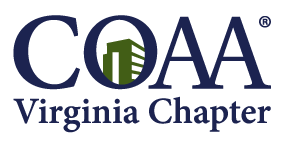 LEADERSHIP TEAM
PRESIDENT - Mike Vanderweide, University of Virginia
VICE PRESIDENT - Open
TREASURER - Jeff Moore, University of Virginia
---
Seeking news, networking opportunities, and workshops with the latest industry issues? Contact the COAA-Virginia Chapter with your fresh ideas, to update your contact information, join the leadership committee, or just stay connected for all the latest chapter happenings.
Registration Now Open

COAA-VA Fall 2022 Workshop
October 6, 2022
Virginia Commonwealth University
Richmond, VA
Got ideas for content, venue, or project tour?  We'd love to hear from you!