Virginia Chapter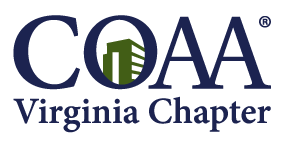 LEADERSHIP TEAM
PRESIDENT - Mike Vanderweide, University of Virginia
VICE PRESIDENT - D.B. Combs, Loudoun County Public Schools
TREASURER - Jeff Moore, University of Virginia
SECRETARY - Open
---
Seeking news, networking opportunities, and workshops with the latest industry issues? Contact the COAA-Virginia Chapter with your fresh ideas, to update your contact information, to join the leadership committee, or just stay connected for all the latest chapter happenings.
We appreciate your support and participation!
Due to COVID-19, the COAA-VA 2020 Spring Workshop planned for March 24 in Richmond was cancelled. We hope to reschedule very soon. In the meantime, if you have questions about the workshop, or future COAA-VA events, please email us!