Pennsylvania Chapter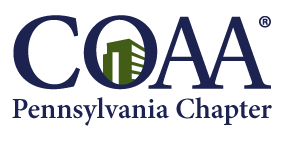 LEADERSHIP TEAM
PRESIDENT - John Bechtel, The Pennsylvania State University
VICE PRESIDENT - Dan Marcinko, University of Pittsburgh
TREASURER - Todd Webber, The Pennsylvania State University
SECRETARY - Andrew Reilly, Carnegie Mellon University
---
Seeking news, networking opportunities, and workshops with the latest industry issues? Contact the COAA-Pennsylvania Chapter with your fresh ideas, to update your contact information, to join the leadership committee, or just stay connected for all the latest chapter happenings.
We appreciate your support and participation!
---
CHECK BACK FOR NEW EVENT ANNOUNCEMENTS!