Pennsylvania Chapter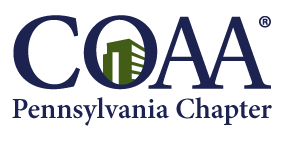 LEADERSHIP TEAM
PRESIDENT - John Bechtel, The Pennsylvania State University
VICE PRESIDENT - Daniel Marcinko, University of Pittsburgh
TREASURER - Todd Webber, The Pennsylvania State University
SECRETARY - Andrew Reilly, Carnegie Mellon University
---
UPCOMING EVENTS

Improving Project Outcome Events
CMAA Central PA, COAA PA, CSI Central PA, DBIA Alleghenies and KCA are focusing on winning cultures this year with our Improving Project Outcome sessions. The next IPO session will be in-person at the Appalachian Brewery in Harrisburg (with a virtual option).

The Culture Coach
A nationally respected corporate culture coach, who specializes with construction company reformation, will share insights on the process.


December 8, 2021
Appalachian Brewery, Harrisburg, PA

Education - 3:00-5:00 pm
Networking - 5:00-6:00 pm
Check back soon for more details!
Regististration opens soon.
---
COMING IN 2022
COAA-PA Spring Workshop in development!
April 2022 in State College, PA

Check back soon for more details!
---
Click here to submit an ed session proposal by November 1, 2021, for the Spring Workshop.