Back to 2021 COAA Connect Speaker/Presenters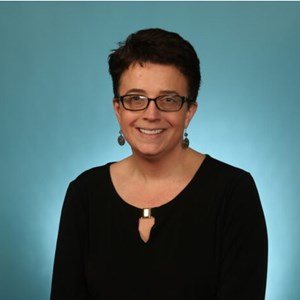 Melissa Rockwell-Hopkins
Assoc Vice Chancellor, Assoc Dean Ops/Facilities
Washington University School of Medicine
Current Committee(s)
Speaker Bio
Melissa Rockwell-Hopkins, MHRN, MNM, SHRM-SCP, FMP, SFP Associate Vice Chancellor, Associate Dean Operations & Facilities Management Department Washington University School of Medicine in St. Louis.

Melissa Rockwell-Hopkins is the Associate Vice Chancellor, Associate Dean for operations & facilities management at Washington University School of Medicine in St. Louis.

She oversees more than $1 billion in construction projects and provides strategic direction for and manages facilities operations, protective services, capital projects, campus planning, district transportation planning, and auxiliary services.

In addition, she leads business operations, district transportation planning, sustainability, critical facilities, lactation programs, education, and support space and services. In addition to managing 534 employees, Hopkins is responsible for operating 61 buildings scattered over 18 city blocks and an annual department budget of $54 million.

Since she joined the School of Medicine in 2013, Rockwell-Hopkins has significantly advanced the medical school's facilities and infrastructure. From 2013 to 2020, she successfully oversaw 1,300 capital planning and construction projects valued at more than $800 million. In the fiscal year 2021, Hopkins led an additional $251.4 million in projects; and she, with her team, delivered them all on time and $18.1 million below budget.

She currently is leading more than $1 billion in construction projects, including a nine-story, 659,000 square-foot outpatient cancer facility, an 11-story, 609,000 square-foot neuroscience research building, and a five-story, 191,000 square-foot vertical expansion of the Steven & Susan Lipstein BJC Institute of Health building.

Rockwell-Hopkins was responsible for developing the Campus Sustainability Program, the Lactation Program, the Menstrual Products Distribution Program, and gender-neutral restrooms and manages these programs.

Before joining Washington University, Rockwell-Hopkins served in a variety of positions, including as executive director of facilities management at the University of Houston; associate vice president of facilities operations and development at The Ohio State University in Columbus; and regional operations and facilities manager for CH2M HILL, an international engineering consulting firm headquartered near Denver.

She earned a bachelor's degree in 1995 in law and justice from Central Washington University in Ellensburg, Wash. She received a master's degree in nonprofit management in 2017 and a master's degree in human resources management in 2020, both from Washington University.

She earned "Leading Organizations and Change" certification from Massachusetts Institute of Technology in Cambridge, Mass., in 2019; "Women in Leadership" certification from Cornell University in Ithaca, N.Y., in 2018; and a graduate certificate in public health and homeland security from Missouri State University in Springfield, Mo., in 2017. In addition, Rockwell-Hopkins holds an active Society for Human Resource Management Senior Certified Professional certification, renewed in 2021, and certification as a Facilities Management Professional from the International Facility Management Association.