Back to 2022 Spring COAA Connect Speakers/Presenters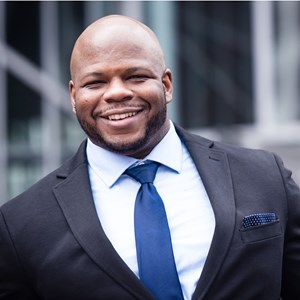 Dan Lester
Director of Field Diversity, Inclusion & Culture
Current Committee(s)
Workforce Development Committee
Speaker Bio
In his role as the Director of Field Diversity, Inclusion & Culture at Clayco, Dan focuses on endeavors that affect the community as a whole and addressing the culture of job sites and making them more inclusive. Dan has the ability to help people and organizations navigate and successfully find solutions to the diversity, equity and inclusion challenges & opportunities in their space. He believes people are the greatest and most important assets and he knows having a psychologically safe and diverse team that is equitable and inclusive is what makes a business thrive.

Dan is active across many organizations and serves on the board of directors for the Construction Career Development Initiative, which helped found, LIFE Arts Inc. and Missouri S&T Miner Alumni Association. Dan is also a professional speaker on a regional and national scale. He is the co-founder, with his wife Burnea, of The Art of Adaption; a framework for approaching training and development using applied data to inform practical action through an inclusive and equitable culture.

Dan's impact has been recognized in the St. Louis community and nationally as a diverse business leader, inclusion champion and top one hundred HR Influencer of 2020.

Dan graduated from the Missouri University of Science & Technology in 2005 with his Bachelor of Science in Business and Management Information Systems and a Minor in Information Science and Technology. Dan is certified in Mental Health first aid through the Missouri Institute of Mental Health. Dan is also certified in suicide prevention through LivingWorks.