Back to 2022 Spring COAA Connect Speakers/Presenters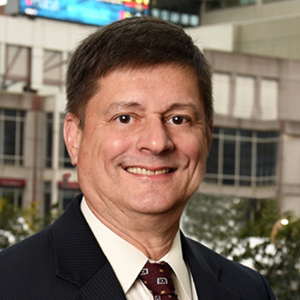 Speaker Bio
Joe leads the firm's Lean Construction & Integrated Project Delivery (IPD) group. He also is a member of the Construction and Real Estate groups. Joe has extensive experience in lean construction, a practice designed to maximize value and minimize waste throughout the construction process, and with integrated project delivery, a process uniquely suited to put lean construction principles into practice. Joe has consulted on multi-million dollar developments across the nation, incorporating IPD as a means to delivering value to all phases of design, fabrication, and construction.

Joe is highly experienced in developing and revising contract documents and procedures and has negotiated and closed on numerous construction contracts, joint venture agreements, and subcontracts.

Construction clients of note include:

- A U.S.-based international auto manufacturer in its IPD projects in the U.S.
- Owners and developers throughout the U.S. engaged in IPD projects.
- Major medical centers and hospital/health care networks throughout Ohio and Kentucky.
- Joe has been recognized by Best Lawyers in America each year since 2012 and was named Cincinnati "Lawyer of the Year" in 2013 for Construction Law. He is also a Fellow of the Construction Lawyers Society of America.

He is the board chair of the Cancer Support Community of Greater Cincinnati. Joe serves on the national board of Cogence Alliance, whose goal is to transform the design and construction industry. Joe is a past board member and former chair of the Thomas More College Alumni Association and served six years on the board of a local ministry-based, non-denominational social service agency, including three years as its chair.