Back to 2022 Spring COAA Connect Speakers/Presenters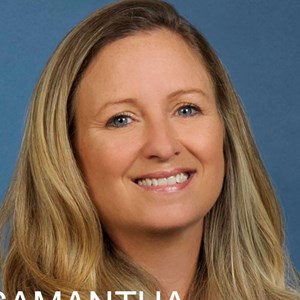 Samantha Ann Mason
Construction Project Coordinator
University of Central Florida
Speaker Bio
Samantha Mason currently serves as the Administrative Project Manager for University of Central Florida's (UCF's) Facilities Planning and Construction department. In this role, she works closely with department leadership and staff to manage and improve administrative project processes and tracking of design and construction projects from project on-boarding to project close-out. As the primary project management database administrator for the department she has broad oversight of the department's entire project portfolio and is a resource for clients, colleagues, campus stakeholders, and vendors. Past roles at UCF include Construction Project Manager, Construction Project Coordinator, Coordinator of Research Programs and Services. Earlier in her career, she worked for the U.S. Department of State as U.S. Consular Agent in Playa del Carmen, Mexico.

Throughout her career, Samantha has been committed to maintaining procedural guidelines while still providing first-class customer service. "Can we do better?" is a question she asks often and when the answer is "yes," she collaborates with others to make it happen. In the last few years, she has been instrumental to the improvement of several business processes, including the Final Completion and Close-out Process, and interdepartmental billing with BCO, UCFIT, UES and FO. She is currently working with the UCF Knight Vision team to integrate e-Builder project management software with Work Day – UCF's new accounting software.

When not working, Samantha enjoys time with friends - stand-up paddle boarding, playing trivia, and attending live music shows. She is happiest with her husband Juan Carlos raising their two daughters Lily and Emma.