Back to 2023 Spring COAA Connect Speakers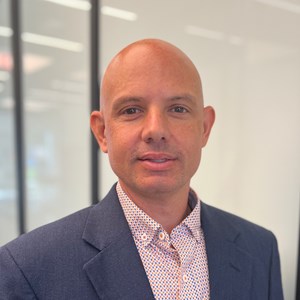 Blake Boyd
Barton Malow (Charlotte, NC)
Speaker Bio
As a Project Executive for Barton Malow Builders, Blake has a notable track record of excellence, project leadership, and superior performance. He is passionate about construction and brings over 19 years of industry experience. Blake leads projects from conception to completion while keeping a keen eye on every detail, ensuring superior project execution. He has a diverse portfolio overseeing multimillion-dollar projects spanning multiple market sectors including commercial, K-12, life sciences, healthcare, higher education, and sports and entertainment venues. Some of Blake's most notable clients have included Howard Hughes Medical Institute, Brown & Brown Insurance, the University of Central Florida, the Carolina Panthers, and the University of North Carolina Charlotte amongst others.
Throughout the years, Blake has developed a comprehensive understanding of construction which allows him to drive the processes required for effective completion. From advanced planning to procurement, scheduling, and delivery, he communicates and collaborates with all team members, to maintain strong relationships and exceed client expectations.
As a leader, he is dedicated to fostering a culture of safety and believes in empowering team members to take command of their work, approach each project with creativity, and embracing innovative technology to stay at the forefront of industry trends. Blake holds a Bachelor's in Business Marketing and a Masters in Construction Science and Management from Clemson University.