Back to 2023 Spring COAA Connect Speakers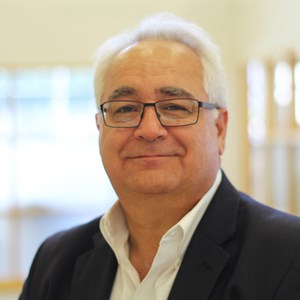 Dale Harvey Jr.
Professional Land Surveyor, Land Planner
Associate Principal | Strategic Partnerships
Current Committee(s)
Golf Task Force - 2020 Fall Conference
Speaker Bio
Dale has been serving clients in Higher Education and Urban Development for most of his distinguished career, beginning in California and growing to 40 states. Working initially with his alma mater, San Diego State University, led him to work on the design and construction of California State University, San Marcos, the first a new university in the United States in 25 years. He was appointed in 1994 by the Chancellor of the California State University System to serve on multiple campuses, from Sonoma to Dominguez Hills, including 14 years at CSU Fullerton, where he worked on the design and construction of over 22 major Capital Projects totaling over $2B in today's dollars.

During his career, Dale has been a Principal, Partner, Managing Director and has served in other leadership roles for professional architecture and engineering firms including President of a global design firm. For 20 years he served in various positions, on boards and committees within the California Building Industry Association. He is a recognized leader and expert in the field of Higher Education, most recently serving a 3-year elected term as one of only five global council chairs for SCUP, the Society for College & University Planning. A California Chapter Leader in COAA, Dale understands from his practical experience in public and private development, what being an Owner means.

Dale is part of the U.S. Leadership team where he leads Strategic Partnerships and teams in the California offices serving the markets of Higher Education, Healthcare, Housing and Urban Development for , an international company focused on the Infrastructure, Buildings, Intelligence and Resilience of our urbanizing cities.


Associate Category