Back to 2021 Spring Speakers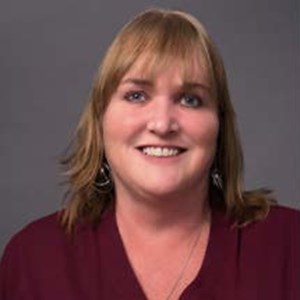 Jane Briggs
Dir. of Facilities & Planning
Speaker Bio
Jane Briggs, LEED AP joined the Universities at Shady Grove (USG) as the Director of Facilities and Planning in 2013. Jane has over 35 years of experience working in design, construction and facilities management. After graduating from Georgia Tech with a degree in architecture she worked for various architecture firms for 15 years before joining the University of Maryland College Park. She served as a Project Manager for 9 years overseeing design and construction for Capital Projects before moving to the Vice President of Administration and Finance, Real Estate office where she served as a project manager for an additional 5 years.

In Jane's current role, she leads the office of Facilities and Planning. Responsibilities include oversight of all facilities operations, including work orders and preventive maintenance, service contracts, energy management, planning, regulatory compliance,
public safety, budget, campus renovations and capital projects. Jane played a lead role representing USG as the liaison between USG stakeholders, academic partners, design team and the construction management team during design and construction of the Biomedical Science and Engineering (BSE) facility.