Back to 2021 Spring Speakers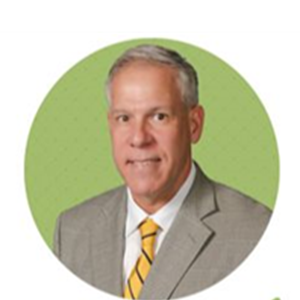 Marc Clinch
School District of Osceola County
Speaker Bio
Mr. Clinch joined The School District of Osceola County (SDOC), Florida in 2016 as the Chief Facilities Officer. In this capacity, he oversees, planning, design, and construction for a rapidly growing school district in one of the fastest growing counties in Florida. Servicing over 76,000-students, SDOC is ranked as the 55th largest school districts in the United States by American School & University and is the 11th largest school district in Florida.

Prior to joining SDOC, Mr. Clinch served as the Facilities Program Director leading one of the largest school expansion programs in the U.S., owned and operated his own design and construction management firm and has served in several key leadership roles with two (2) program management firms. He holds degrees in Building Construction and Business Management, is a licensed Florida General Contractor and holds various construction/engineering certifications. He currently serves his community as follows;

* Architecture, Construction, Engineering (ACE) Mentor Program, Board of Directors
* Associated Builders and Contractors of Central Florida, Workforce Development Committee
* Osceola Foundation Construction Pipe-line, Board of Directors

And, is an active member with the following organizations;
* Construction Management Association of America
* Navy Seabee Veterans of America
* Society of American Military Engineers

Mr. Clinch started his construction career with the U.S. Navy Seabees. He retired after 22-years of service as an E9, Command Master Chief/Construction Master Chief. He achieved designation as a Seabee Combat Warfare Specialist and is a graduate of the Senior Enlisted Academy.