Back to 2021 Spring Speakers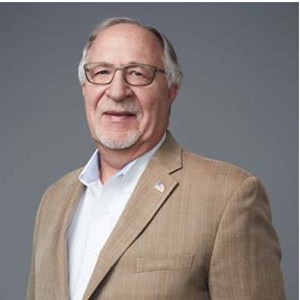 Speaker Bio
Mr. Fredlund joined Cooper Carry in 1981. With more than 40 years experience in architecture, project management, and construction on a wide range of institutional and private sector projects, his responsibilities include managing projects in the Higher Education, and Science + Technology practice groups at Cooper Carry. He is also responsible for mentoring the practice group staff on the details of quality design, means and methods of construction, materials, documentation, and construction administration. He is an in-residence technical resource on building envelope, watertightness, and creating quality architecture.

Building envelope design is his passion and focuses on the craftsmanship and workmanship techniques necessary to construct these building types. These buildings, while designed to be beautiful to look at, they also need to be airtight, watertight, and
energy efficient.

Mr. Fredlund holds Masters of Architecture and Bachelor of Science Degrees from the Georgia Institute of Technology. He is a member of the American Institute of Architects (AIA), and is a LEED Accredited Professional by USGBC (LEED AP).

Mr. Fredlund currently serves as the Chairman of the Board of Governors for the Alpha Rho Chapter of Phi Kappa Tau Fraternity at the Georgia Institute of Technology.