Back to 2021 Spring Speakers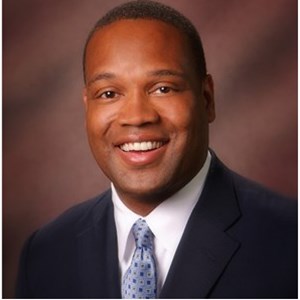 Speaker Bio
Ron Torbert is the former Vice President and General Counsel of Barton Malow Company, a national construction management, design/build and general contracting firm headquartered in Southfield, Michigan. From 2002 until he retired from the practice of law in 2019, Ron was involved in all phases of the construction process at Barton Malow, from negotiating owner contracts, subcontracts and supply agreements; to handling and managing all types and sizes of construction claims in mediation, arbitration and litigation. Ron also provided general business and legal counsel to Barton Malow's senior leadership. Before joining Barton Malow, Ron was a partner in the Detroit-based Dykema Gossett law firm, specializing in commercial litigation, and Group General Counsel at Allied Signal Automotive.

Ron also is a Referee and Crew Chief in the National Football League. Ron began his officiating career as a high school official in Michigan in 1989. In 1999, he began working NCAA Division II games in the Great Lakes Intercollegiate Athletic Conference. After six seasons in the GLIAC, Ron worked one season in the Mid-American Conference (2005) and four seasons in the Big Ten Conference (2006-2009). Ron worked as a Head Linesman, Line Judge, Field Judge and Referee during his collegiate officiating career and earned eight post-season playoff and Bowl assignments. He also worked as an official in NFL-Europe during the 2007 season. Ron joined the National Football League's officiating staff as a Side Judge in 2010 and became a Referee/Crew Chief in 2014. Ron has earned eight NFL post-season playoff assignments.

Ron is a graduate of Michigan State University (1985) and the Harvard Law School (1988), where he was President of the Harvard Legal Aid Bureau. During his legal career, Ron served on the Board of Directors of the Legal Aid and Defender Association of Detroit (serving as board president from 2005-2007), and he was a gubernatorial appointee to the Michigan Occupational Health Standards Commission.
In his spare time, Ron coached AAU basketball and volleyball. He now lives in Maryland with his wife, Melanie. Ron and Melanie have two adult children, Harold and Veronica, and a grandson, Elliott.