COAA eCatalog
Why reinvent the wheel when you don't have to? COAA's eCatalog contains documents created by Owners and used by Owners.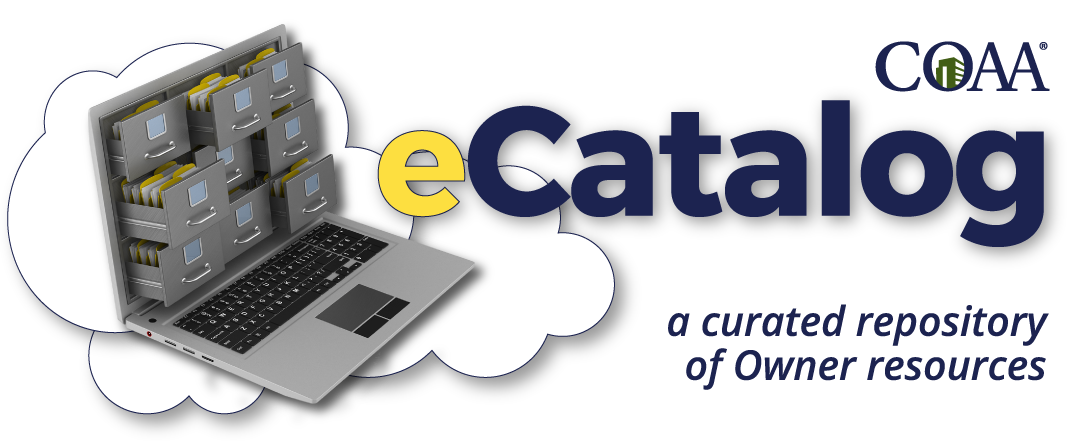 Coming later this year is an incredibly valuable resource available only to COAA members … an all-new curated repository of documents, templates, articles, reports, and other resources for Owners. This will allow Owners to learn from and share with each other while reducing the time required to "invent the wheel."
Members will be able to see what peers are using to better lead teams and manage projects, and – in keeping with The COAA Way – "pay it back" by submitting resources they believe might help others.
Check back later in 2020 for more information … and if you're interested in sponsoring this endeavor, please contact our Manager of Membership & Sponsorship.