Back to Events COAA-TX 2021 Fall Workshop
Thursday, September 16, 2021
at
6:00 PM (EDT)
to Friday, September 17, 2021 at 3:00 PM (EDT)
Event Details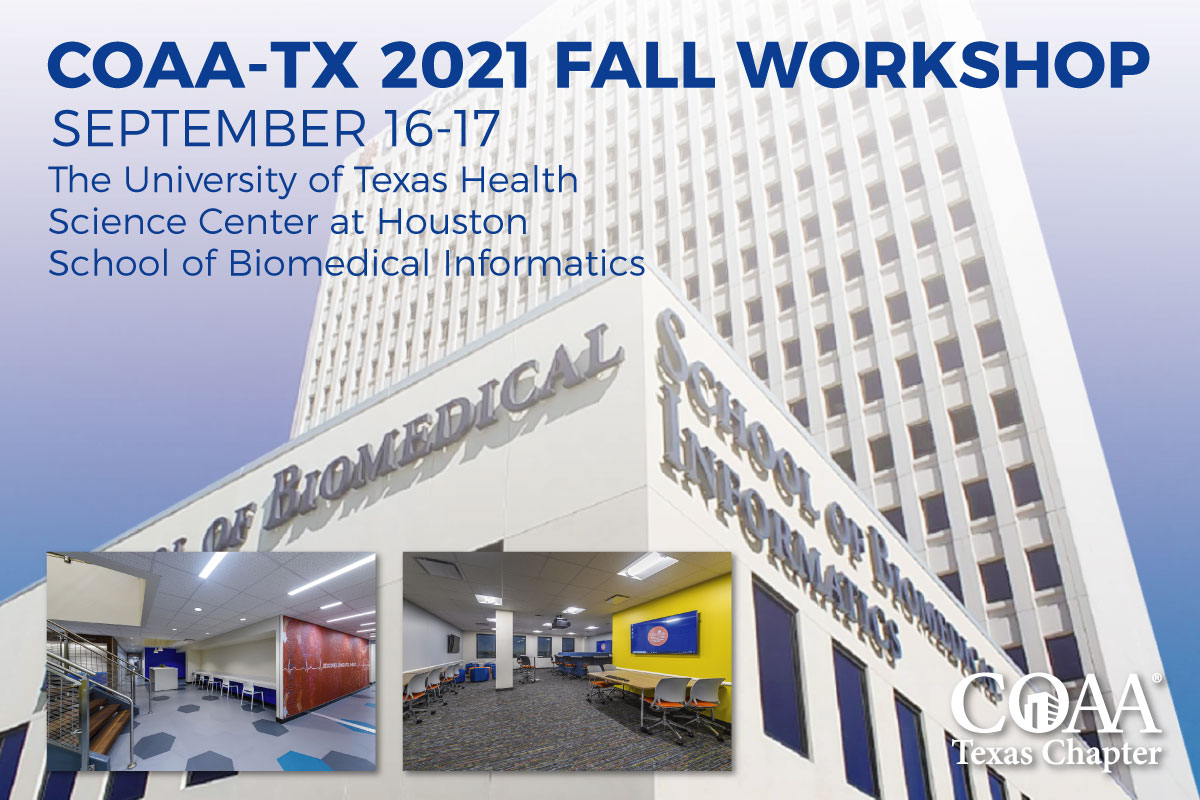 Join the Construction Owners Association of America (COAA) and its Texas chapter for a return to in-person learning and networking! This 1.5-day workshop in Houston will feature a networking reception, a full day of learning sessions, and a project tour. Breakfast and lunch are included on day two.
COVID Policy:
We have made every effort to ensure this event is as safe as possible for our attendees. Please stay home if you are not feeling well.
We strongly encourage our attendees to wear masks when not eating and drinking. We will have masks available at registration in the event you need one. All service staff will be masked and gloved as well. We will have hand sanitizer readily available throughout the facility as well.
We continue to follow the safety guidelines set forth by the CDC and local and state governments. You are making the choice to attend this event and the association is not responsible for the contraction of any illness at the event.
---
Hotel Information
Westin Houston Medical Center
To make your reservations, visit the special group website:
Courtesy Rate: Run of House: $139.00 Single/Double
Hotel room rates are subject to applicable state and local taxes (currently 17%) in effect at the time of check-out.
Cut off date for courtesy rate - August 19, 2021
Hotel Cancellation Policy: You may cancel your reservation 48 hours prior to your arrival date to avoid a penalty of one night's room rate plus tax.
---
Reception Information
El Topo
119 Edloe St.
West University Place, TX 77005.
Agenda
September 16
6:00 PM - 8:00 PM

Networking Reception

El Topo is a New Western restaurant located at 6119 Edloe St, West University Place, TX 77005. The cuisine features sophisticated tacos on hand-pressed tortillas, delicate pastries baked from scratch, and quality-sourced meats and produce draped in old-fashioned cowboy campfire cookery.
September 17
8:00 AM - 9:00 AM

Registration, Networking & Breakfast

9:00 AM - 9:15 AM

Welcome & Introductions

9:15 AM - 10:00 AM

A New Behavioral Health: The Largest Academic Behavioral Health Science Center in the Nation

This presentation will be an overview of how this new facility came to fruition through a partnership between Health and Human Service Commission and UTHealth's Behavioral Sciences departments. Designed as a fully integrated, welcoming & healing environment for individuals struggling with behavioral health issues. The building will also become the home for interdisciplinary training focused on preparing and supporting the next generation of health care providers for Harris & surrounding counties
10:00 AM - 10:15 AM

Break

10:15 AM - 12:00 PM

John S. Dunn Behavioral Sciences Center at UTHealth Tour

12:00 PM - 1:00 PM

Lunch - COAA 101

1:00 PM - 1:30 PM

Texas A&M Innovation Plaza: the P3 Team that Beat COVID19, Two Hurricanes and Snowmaggedon

This session will focus on the public-private partnership (P3) development of Texas A&M Innovation Plaza, a new 5-acre campus that is home to Texas A&M's Engineering-Medicine program in Houston. Development and financing of this landmark mixed-use transit-oriented development will be discussed, with a special focus on lessons learned.
1:30 PM - 1:45 PM

Break

1:45 PM - 2:15 PM

Texas A&M Innovation Plaza: the P3 Team that Beat COVID19, Two Hurricanes and Snowmaggedon

The continuation of this presentation will also cover: Presenters will present core elements of the two million square foot development, including student housing, parking and medical/biomedical tower; managing the entire development process; impacts of COVID19 and lessons learned.
2:15 PM - 2:30 PM

Wrap-up & Closing Remarks