Back to Events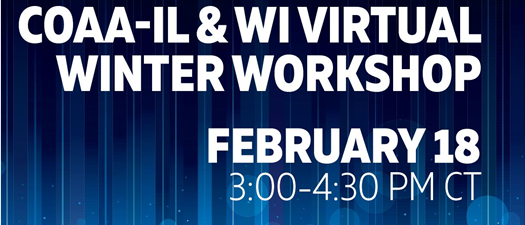 2021 COAA-IL COAA-WI Joint Virtual Workshop
Thursday, February 18, 2021
* Registration open until 2/18/21 at 12:00 PM (EST)
Event Details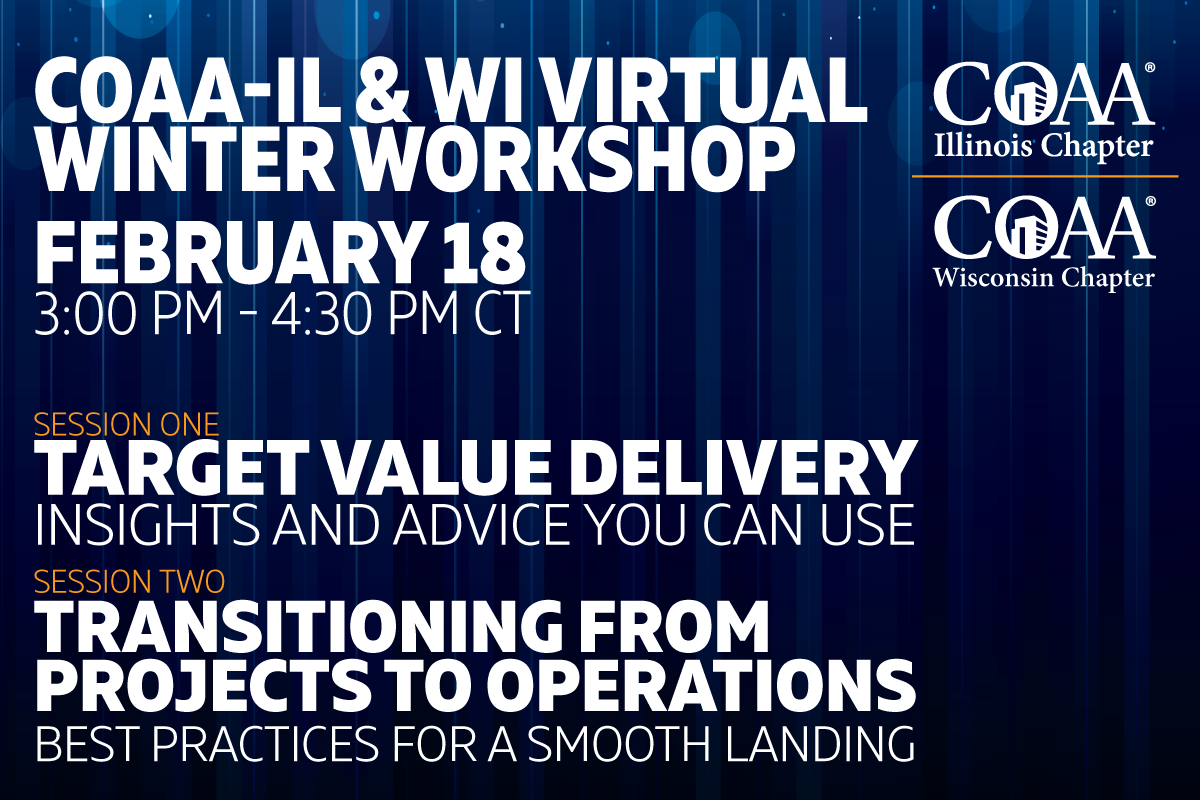 ---
Join the Construction Owners Association of America (COAA), the Illinois chapter, and our in-formation Wisconsin chapter for a virtual workshop featuring two sessions. Attendees will also learn more about COAA and future plans for the chapters.
Target Value Delivery 

Construction Owners Survey Results | Overview of Target 
Value Design concepts and review of survey results of project outcomes provided by owners from across the nation. 
Construction Owner's Case Study | Discussion of adjustments to in-progress and upcoming Target Value | Design delivery projects and the impact of Target Value 
Design delivery on owner's service line and project leaders. 
Transitioning From Projects to Operations 
Construction Owner's Case Study | Lessons learned on how to smoothly transition from planning and construction to occupancy and operations - what works and what doesn't. 
Emerging National Trends & Practices | Review and discussion of trends emerging across the nation and how to implement them on your project.