Back to OTI Instructors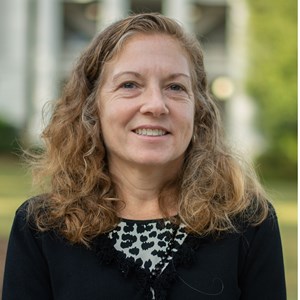 Melanie Ford
Director of Construction OUA
OTI Instructor Bio
Melanie is Director of Construction for the Office of the University Architects at the University of Georgia (UGA). Her responsibilities are varied and include general oversight of capital construction projects and major renovations on UGA's campus; creating and reviewing budgets and contracts, overseeing the task order contractor program and construction management selection process; reviewing design submittals; and overseeing inspections and compliance with UGA's Design and Construction Standards. Melanie also works with various campus facilities management departments, particularly Operations & Maintenance, to improve develop improved methods for dissemination and communication of information needed for long-term facilities care and maintenance.

Melanie received a Bachelor of Science in Building Science at Auburn University, then began her career with Winter Construction in Atlanta. She went on to help start Whitsel Construction Services (Danielsville, GA), which focused on historic preservation and adaptive use projects for both the public and private sector. She joined the UGA team in 2007 and earned a Master's in Historic Preservation from UGA in 2016 while working fulltime. She is currently pursuing a Master's in Landscape Architecture.

Melanie is currently Vice President of the Georgia chapter of COAA and President of the Athens Area Women in Construction. She speaks frequently at industry conferences, including the GA Association of State Facilities Administrators and the GA Association for Women in Higher Education.

OTI Courses Taught
Construction Management At Risk, Design-Build, Project Close Out