North Druid Hills Campus & Arthur M. Blank Hospital: Overview, Execution, and Activation
Date posted
August 4, 2022
Brasfield & Gorrie hosted the COAA-GA Summer 2022 Workshop at their corporate office near Truist Park. The topic was Children's Healthcare of Atlanta's (CHOA) new North Druid Hills Campus and Arthur M. Blank Hospital. A panel representing the Owner and program manager (CHOA + DaVinci Development Collaborative), builder (B&G + JE Dunn), and design team (ESa - Earl Swensson Associates, Inc.) provided an exciting and informative look behind the scenes of one of Atlanta's most anticipated and visible projects currently under construction.
This vast undertaking involves many parts and pieces to CHOA's new Arthur M. Blank Hospital, which will replace CHOA's three existing hospitals in the Atlanta area. The sprawling new campus is just off the North Druid Hills exit of I-85N. From the interstate, you can see the recently completed CHOA Center for Advance Pediatrics, which opened in 2018.
The discussion was captivating as the project details were laid out, from property acquisition and planning to budget tracking, construction logistics, and the use of prefabricated components. Any of the topics covered deserve a deep dive, but here are some of the highlights I found most interesting: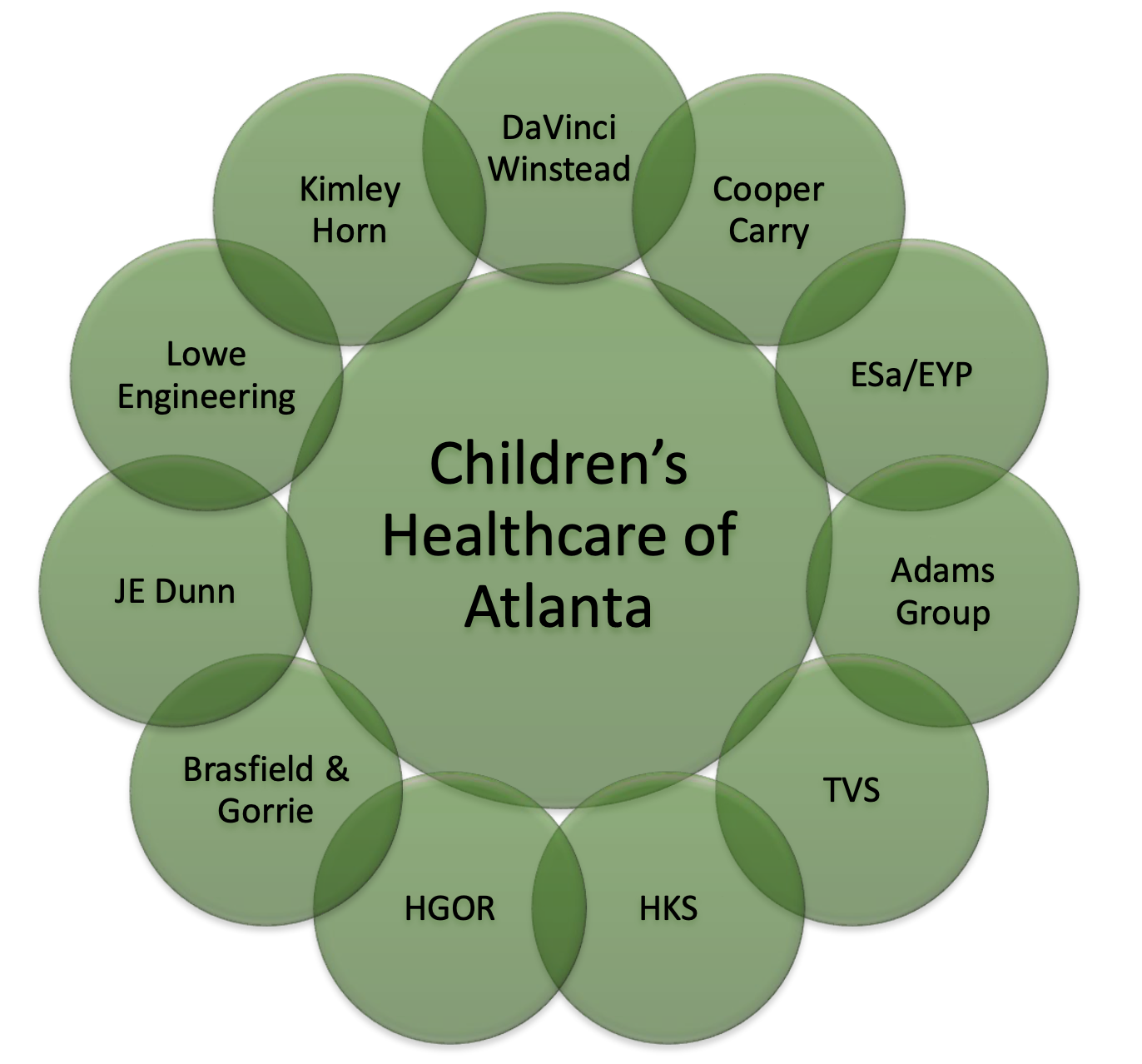 Team:
DaVinci Winstead, Cooper Carry, ESa/EYP, Adams Group, TVS, HKS, HGOR, B&G, JE Dunn, Lowe Engineering, Kimley Horn, and innumerable trade contractors and vendors.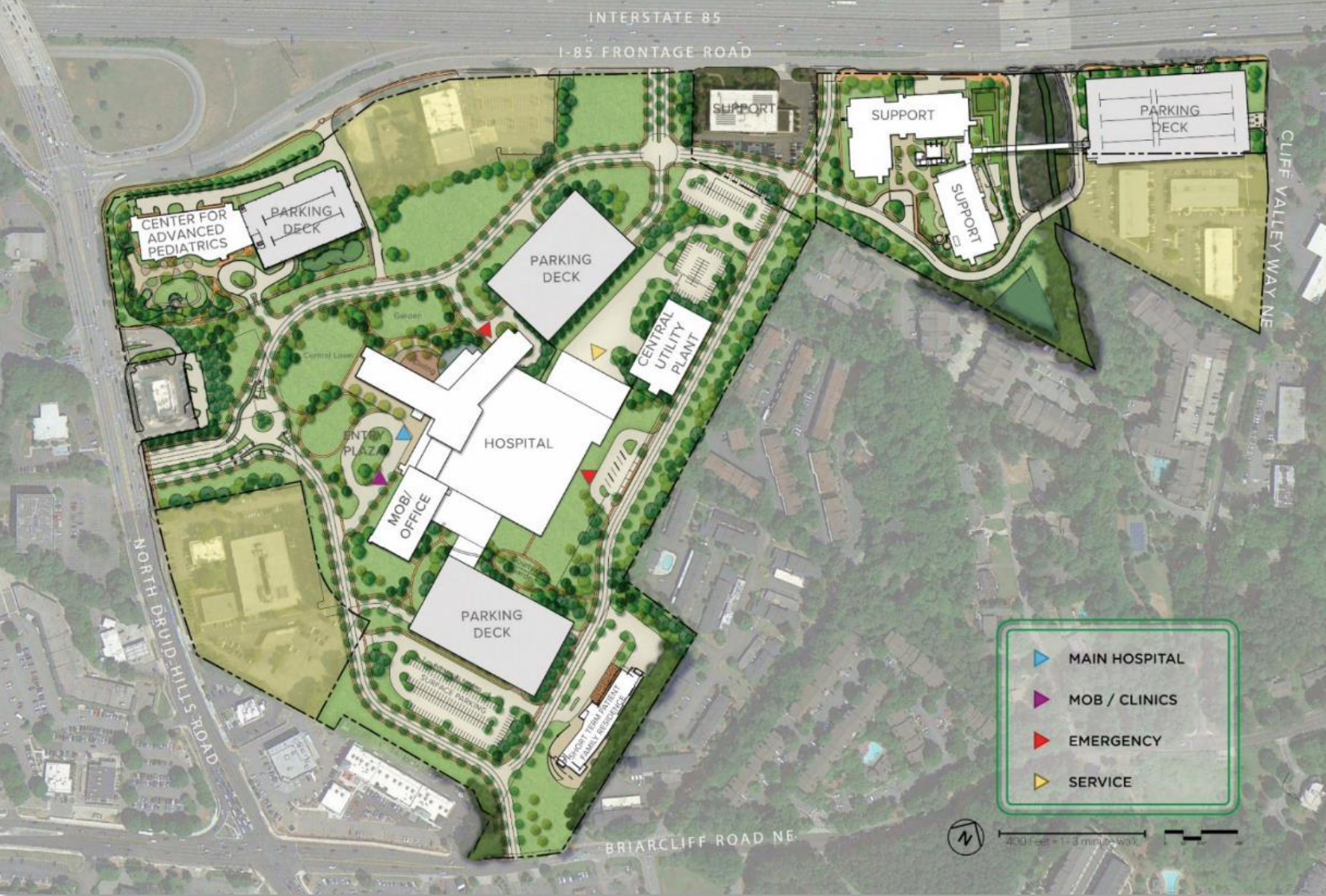 Site:
The original 22-acre site owned by CHOA grew to 75.8 acres by acquiring and combing adjacent properties
CHOA took possession of the properties at various times with varying occupancy requirements from the tenants
A bakery where the Central Energy Plant will be located in the middle of the site remained open until recently and required 24/7 operation and access
Infrastructure:

32 site infrastructure and enabling projects, each of which exceeds $150,000
49" jack & bore under 1-85 at depths up to 40 feet to reroute utilities
Best Practices:
Record Keeping: Track project decisions via detailed A3s to document the process and logic behind decisions; allows for information to be easily accessed and shared should the topic/question resurface during the project
Construction Component Tracking: Create a tracking/outline document for each construction component (envelope, mechanical, electrical, plumbing, etc.) with detailed information, including cost history, assumptions, and risks throughout the project: separating components allows the team to track and understand them individually and collectively
Real-Time Estimating, Budgeting, and Contingency Forecasting: Understand where the budget is in real-time throughout design and development; gather enough information early
Board Approval: Gather enough information on schedule, budget, and risk on the front end to present leadership with informed information with backup; only ask for money once
Contracting: Establishment of a clear division of responsibility and scope for multiple General Contractors/subcontractors
Engaging end users/clients: CHOA engaged former/current patients as Honorary Construction Managers who were media spokespeople for the project
Buildings:
Center For Advanced Pediatrics: 2018 – 260,000 SF
Support Center: 2019 – 350,000 SF, 2020. 250,000 SF
Arthur M. Blank Hospital: Target Opening 2024 – 1.8M SF – 19 Stories – 446 Licensed Beds – 20 Acres Green Space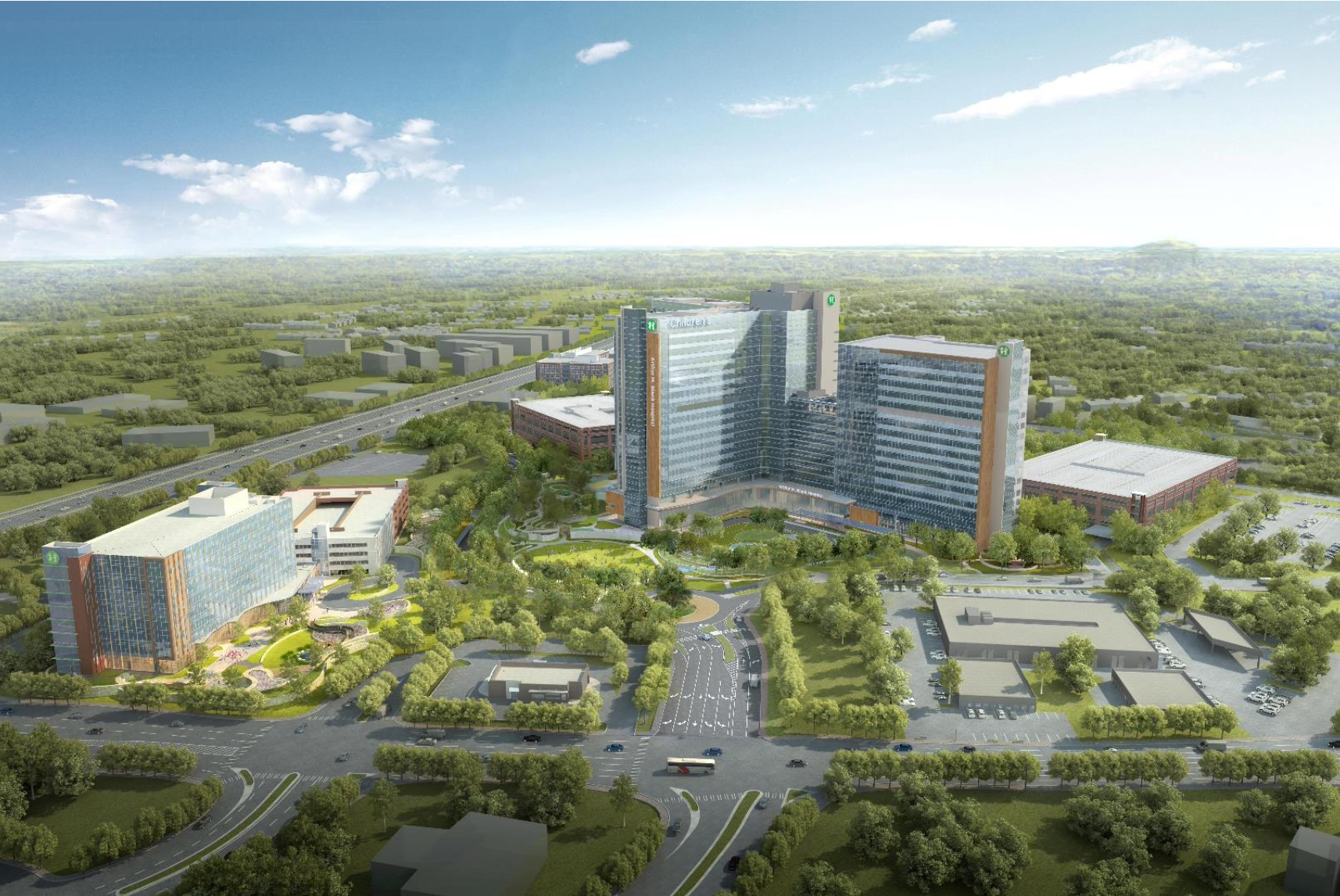 Staff:
1,600 employees to move from other hospitals to Arthur M. Blank Hospital due to medical staffing shortages; a detailed plan allows for a smoother transition
CHOA will use over 100 robots for various tasks throughout the hospital.
Using Prefabrication to the maximum extent possible:
Multi-trade racks, bathroom pods, patient headwalls, electrical overhead & underground, unitized curtainwall, MEP kitting, unistrut equipment supports, structural precast (underground detention, parking garages), CEP – bulk piping racks
Shared MEP racks, prefabricated electrical underground
Change Management:
Criticality Decision Matrix (Mandatory, Critical, Highly Recommended, Advisable)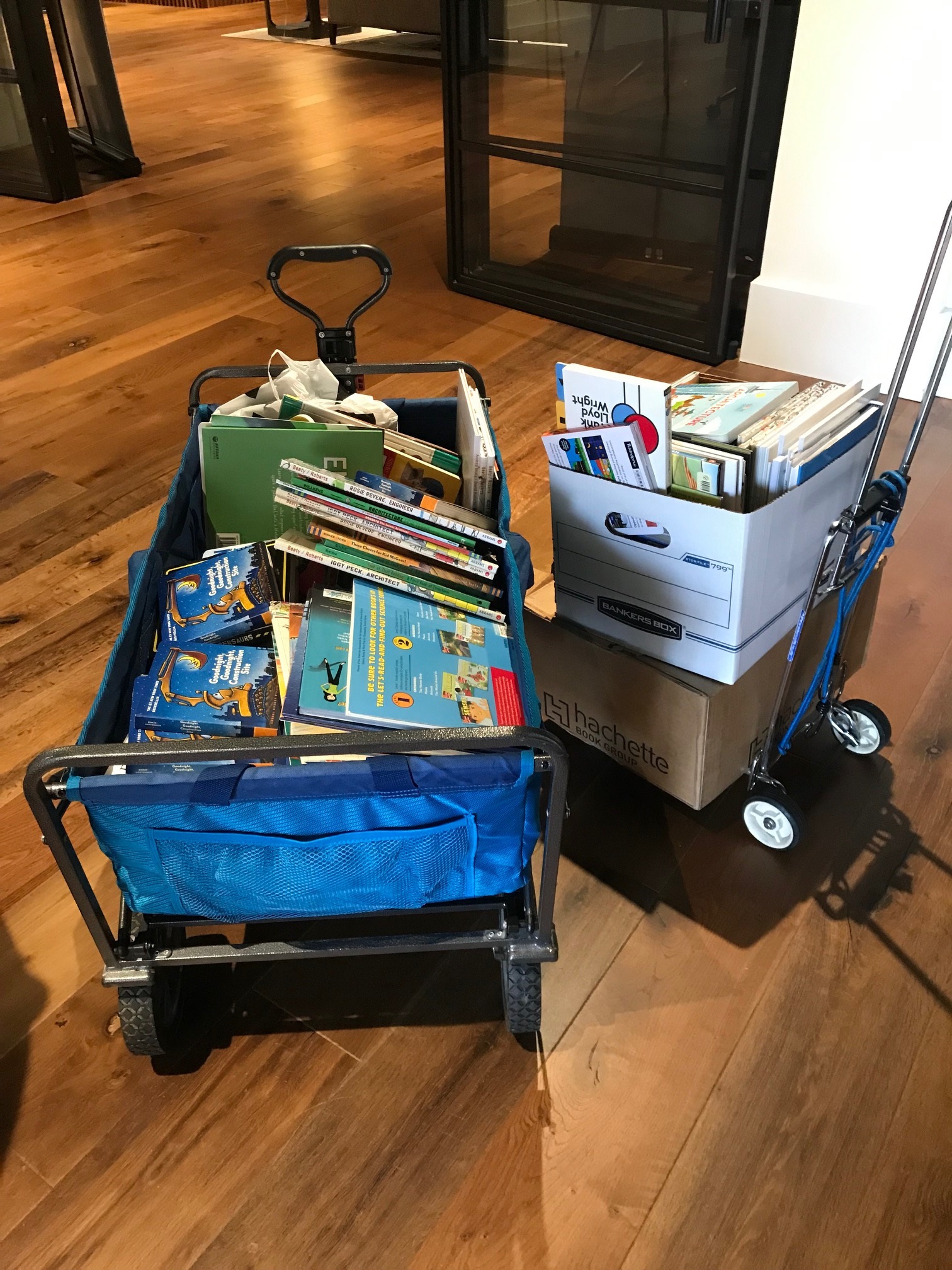 To show the chapter's support of and participation in the national COAA Cares program aimed at giving back to our communities and as a gift to CHOA, COAA-GA workshop attendees donated hundreds of construction, architectural, and engineering-themed childrens books for placement in CHOA patient libraries. A CHOA representative, Pam Younker, attended the event to accept the books along with a check for $2,5000 for purchasing additional library books and other needs for the childrens libraries at CHOA. The check donor is a COAA member who wishes to remain anonymous.
As you can see, there is much to unpack and learn from this project. The Arthur M. Blank Hospital project is unique and monumental for all involved and will provide vital pediatric healthcare services to Atlanta and beyond. This project will be a landmark project for others around the nation. How cool that this massive, state-of-the-art facility is in our backyard, and imagine all the good that will come from the hospital as they help heal and comfort children.
Join us at Georgia Tech in October for COAA-GA's Fall Workshop as we explore more topics from the Owner's perspective.
---
Wes Berry, PMP, LEED AP is an Executive Project Manager for Georgia State Construction & Interior Consultants.