COAA Connect - Now It's Official
July 13, 2021 - The Construction Owners Association of America (COAA) announced today a renaming of its two national conferences from the Owners Leadership Conference to COAA Connect™.

The new name is effective immediately with the upcoming fall conference retitled:
COAA Connect Fall 2021 | It's All About The People.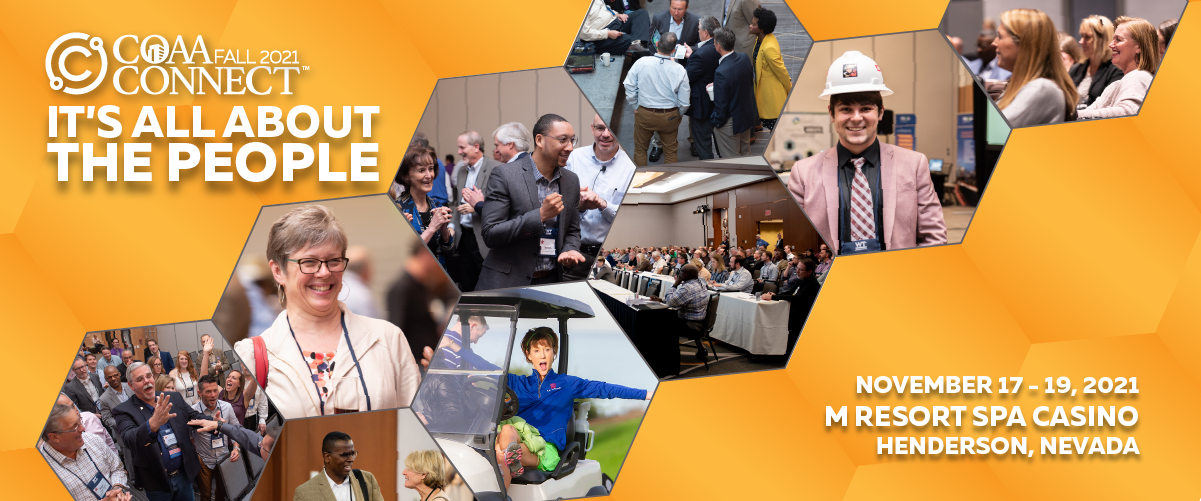 "The new name – COAA Connect – signals that these conferences are more than just a series of educational sessions," said Howie Ferguson, Executive Director of COAA. "They allow Owners and other project stakeholders to truly connect, engage, and share ... which may take place outside of the ed sessions. The name made its debut in 2020 to convey that COAA's mission of helping Owners be better Owners would continue in the virtual realm," Ferguson continued. "Now that we can offer both in-person and virtual events, connecting people will remain a fundamental part of how that mission is accomplished."
COAA Connect Fall 2021 will take November 17 -19 at the M Resort & Spa in Henderson, Nevada.
Founded in 1994, COAA promotes facility Owner leadership and continuous improvement in the planning, design, and construction process through education, collaboration, and information exchange.

###