2022 Emerging Professional Award for Excellence Winner Announced
Date posted
November 28, 2022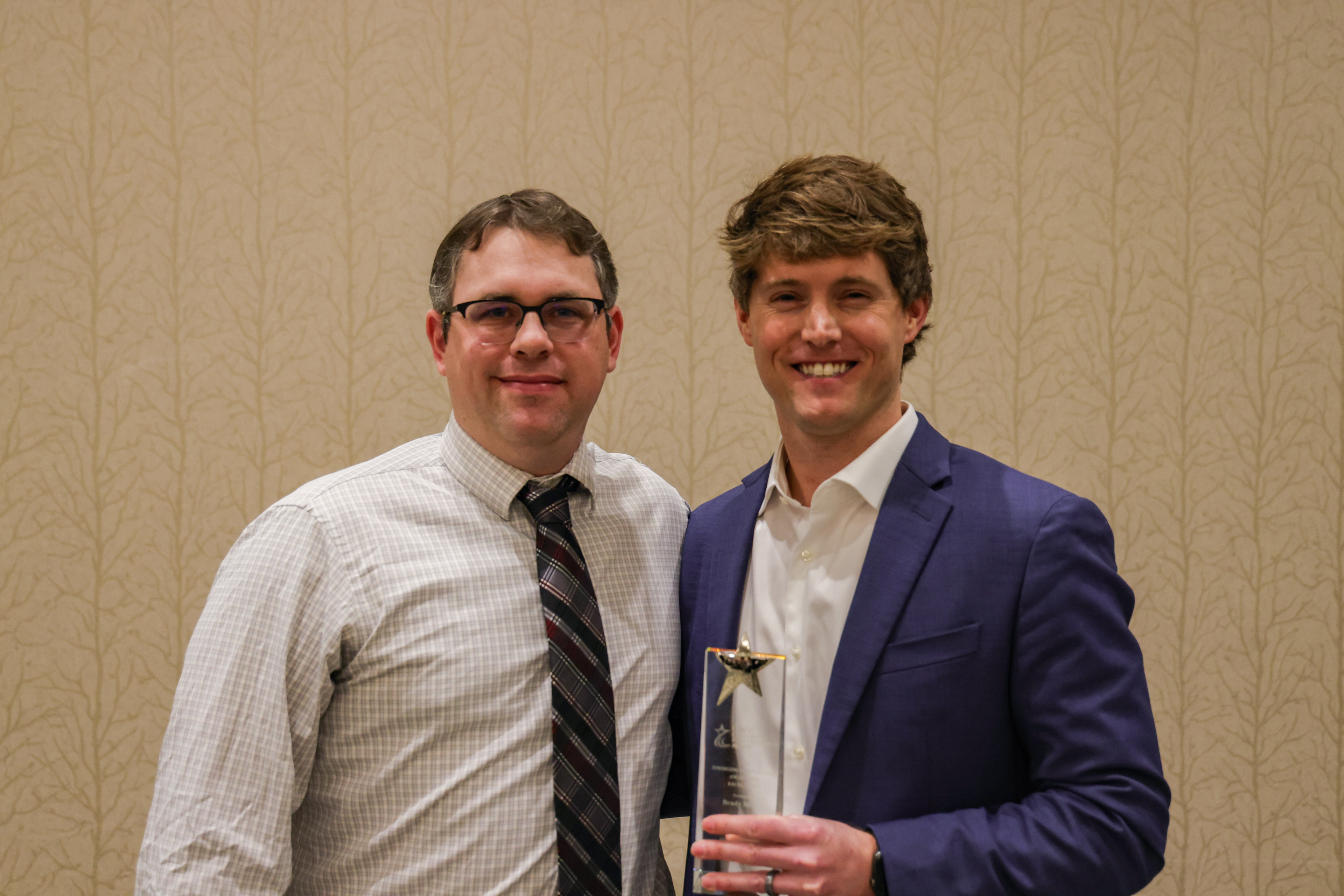 The Construction Owners Association of America (COAA) announced Brady McGee of Brasfield and Gorrie as the recipient of its 2022 Emerging Professional Award of Excellence (EPAFE) at its national fall conference in Denver, CO. The award, which recognizes outstanding owners in the early stages of their careers, was presented to Brady for his leadership, skill, and dedication to The COAA Way.
"We are thrilled to honor Brady with this year's EP Award of Excellence," said EPAFE Selection Team Member, Gifton St. E. Passley, Deputy Executive Director, Georgia State Financing & Investment Commission . "His leadership, skill, and dedication to The COAA Way make him a standout candidate for this award, and we are proud to recognize his contributions to the construction industry."
As a Senior Project Manager for Brasfield and Gorrie's Federal Construction Division, Brady has been managing the construction of a new 198,000 SF Annex and the renovation of the existing 134,000 SF 100-Year-Old Historic Jonas Courthouse. The all-in project budget is $160 million, and Brady has been instrumental in ensuring its successful delivery.
"Brady has been an ambassador for owner participation and education throughout this project," said Shawn Kelly, a Capital Project Manager and Owner Rep for the Southeast Courthouse Project Delivery Branch. "His commitment to building trust and partnerships with owners, and his team-driven problem-solving approach, have been key to the success of this project."
The EP Award of Excellence is presented annually to construction industry professionals aged 35 or younger and demonstrates outstanding performance in ways that reflect The COAA Way (People, Best Practices, Culture). COAA is committed to investing in the future of the construction industry and recognizes the value that younger members bring to the organization. The EP Award of Excellence is part of that commitment, and the organization is proud to honor exceptional emerging professionals like Brady.