Project Leadership Award Winners Announced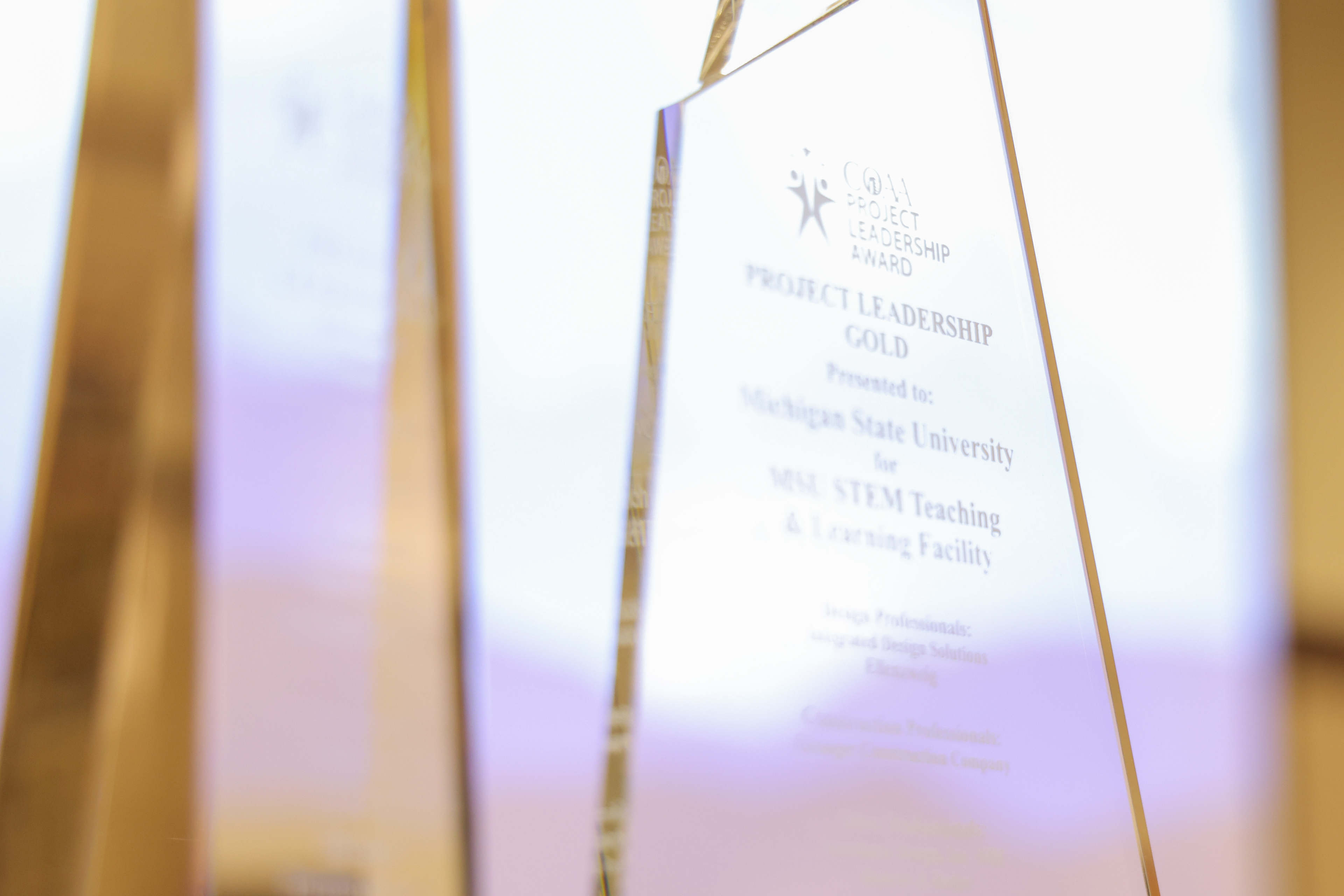 The Construction Owners Association of America (COAA) announced the winners of its annual Project Leadership Awards on November 15, during the second day of the COAA Connect Fall 2022 conference in Denver, CO. The awards recognize leadership, professionalism, and management excellence by Owners involved in the design and construction process.
This year's winners were selected in two categories: gold and "The COAA Way."
"The skill, integrity, and responsibility showcased in the submissions blew me away," said Ginger Smith, UTHealth and Selection Team member. "On behalf of all our members, I congratulate this year's winners and commend them on their outstanding efforts."
Gold Award
The Gold Award was given to Michigan State University (MSU) for its STEM Teaching and Learning Facility. The new building, which was completed in 2021, is the first new classroom building on MSU's campus in over 50 years, and the first building on campus and in the state constructed with mass timber. It incorporates a decommissioned power plant as the central portion of the building, with large additions on opposite ends, creating an inspirational landmark and demonstrating an exemplary blend of adaptive reuse with state-of-the-art infrastructure and learning spaces.
The COAA Way Award
The Carroll A. Campbell, Jr. United States Courthouse was given the COAA Way Award. The new state-of-the-art courthouse serves the United States District Courts for the District of South Carolina and provides contemporary requirements for security, durability, resiliency, and flexibility. The Owner "set the tone" on the project using a "can do" approach founded by teamwork and a high level of collaboration.
About the Project Leadership Award
COAA has presented the Project Leadership Award annually since 2001. The award is given to Owners who demonstrate exceptional leadership and project management skills, including vision, communication, fairness, problem resolution, decision-making, and more. The award is open to public and private Owners and both members and non-members. It considers all types of construction projects, from any market, and does not discriminate based on project size or cost.